Please note: Custom orders placed after November 28th are not guaranteed to be delivered by Christmas. Thank you for understanding and appreciating the handmade nature of our products!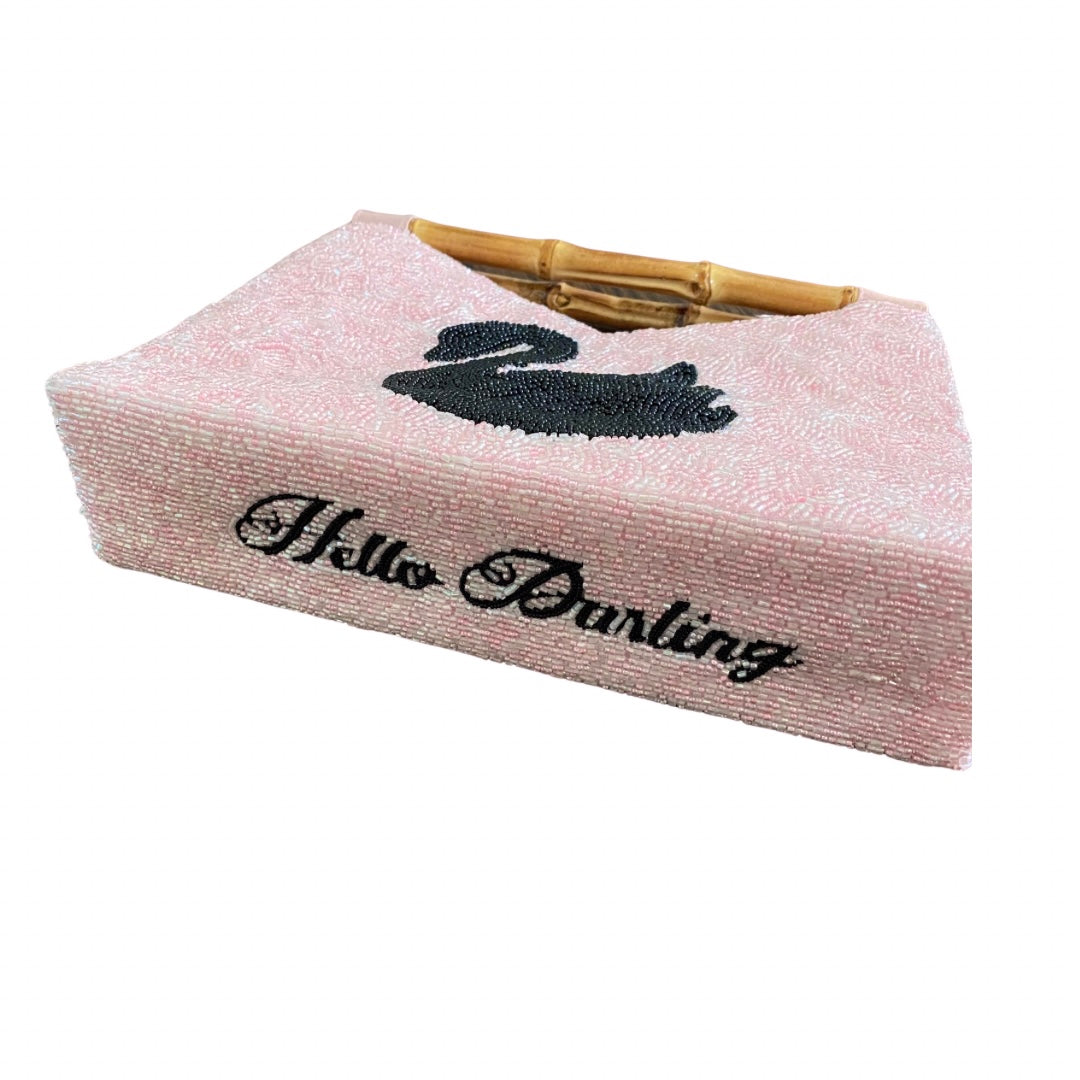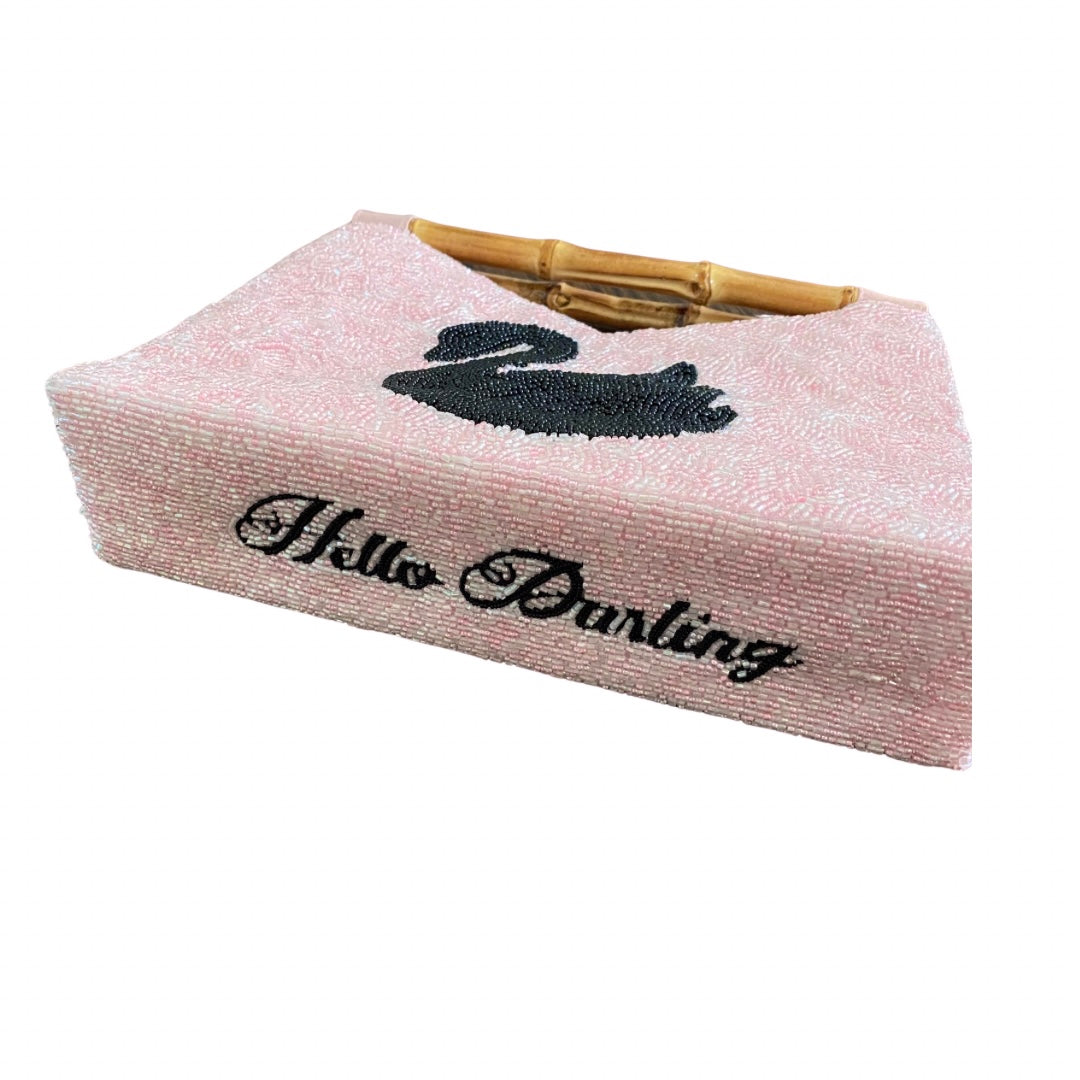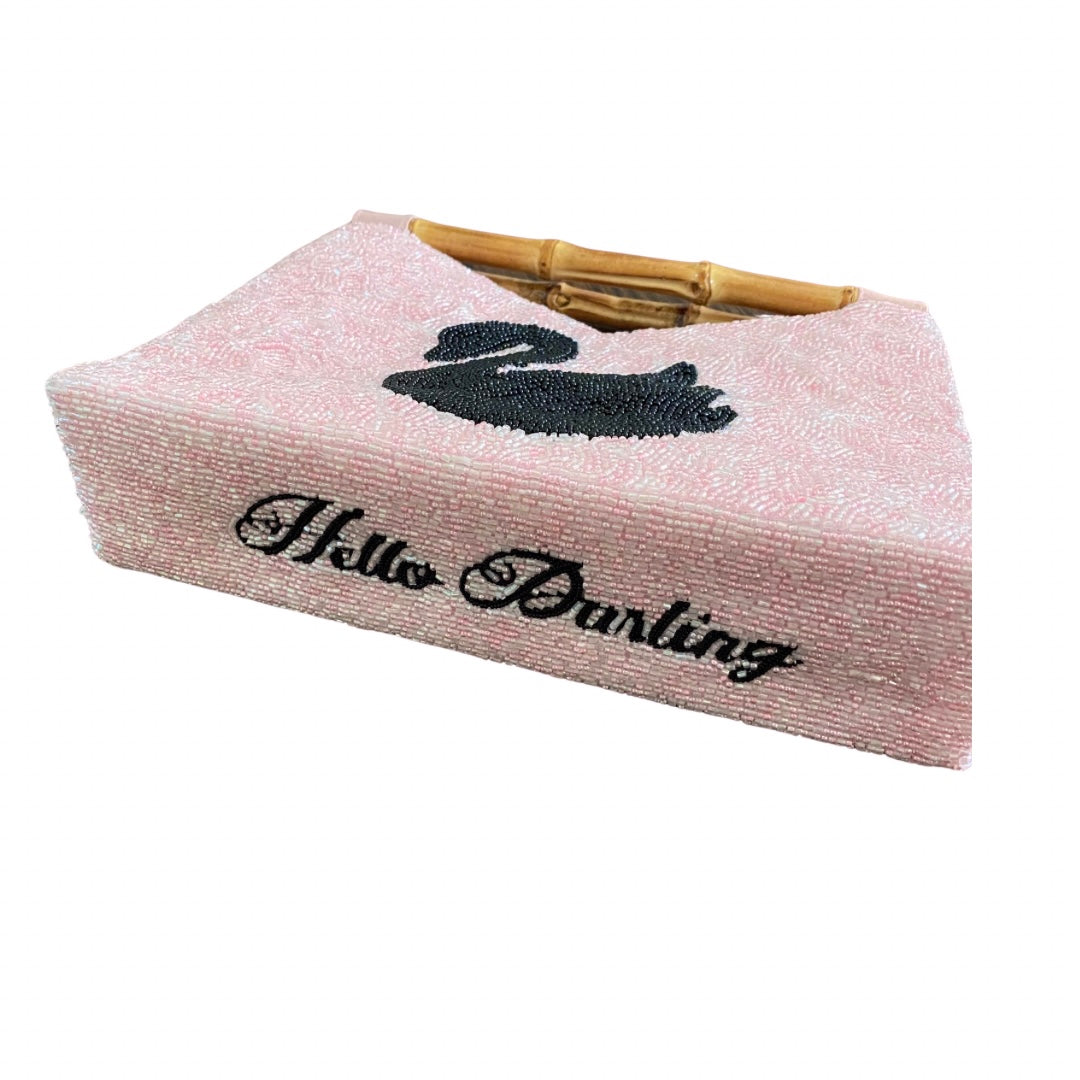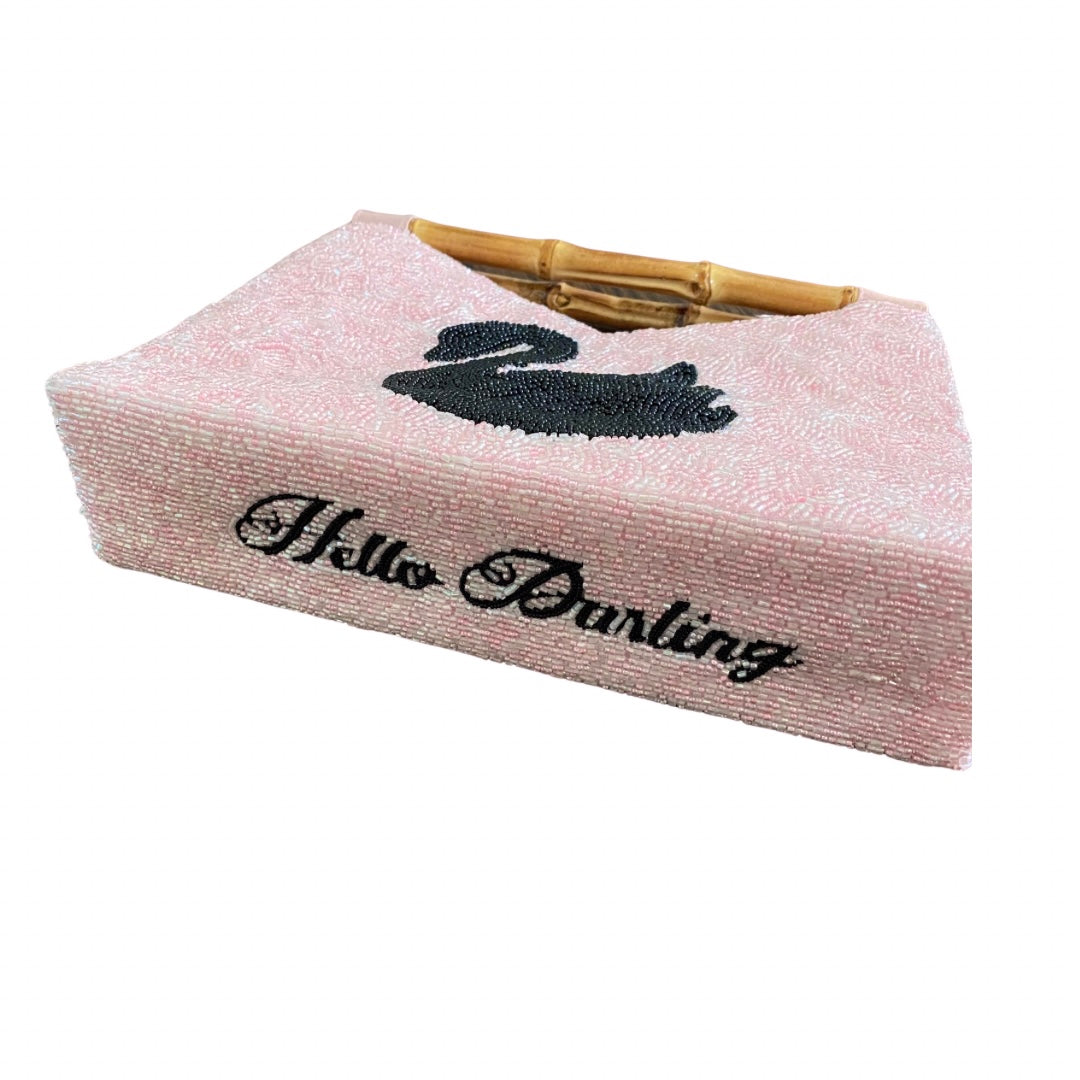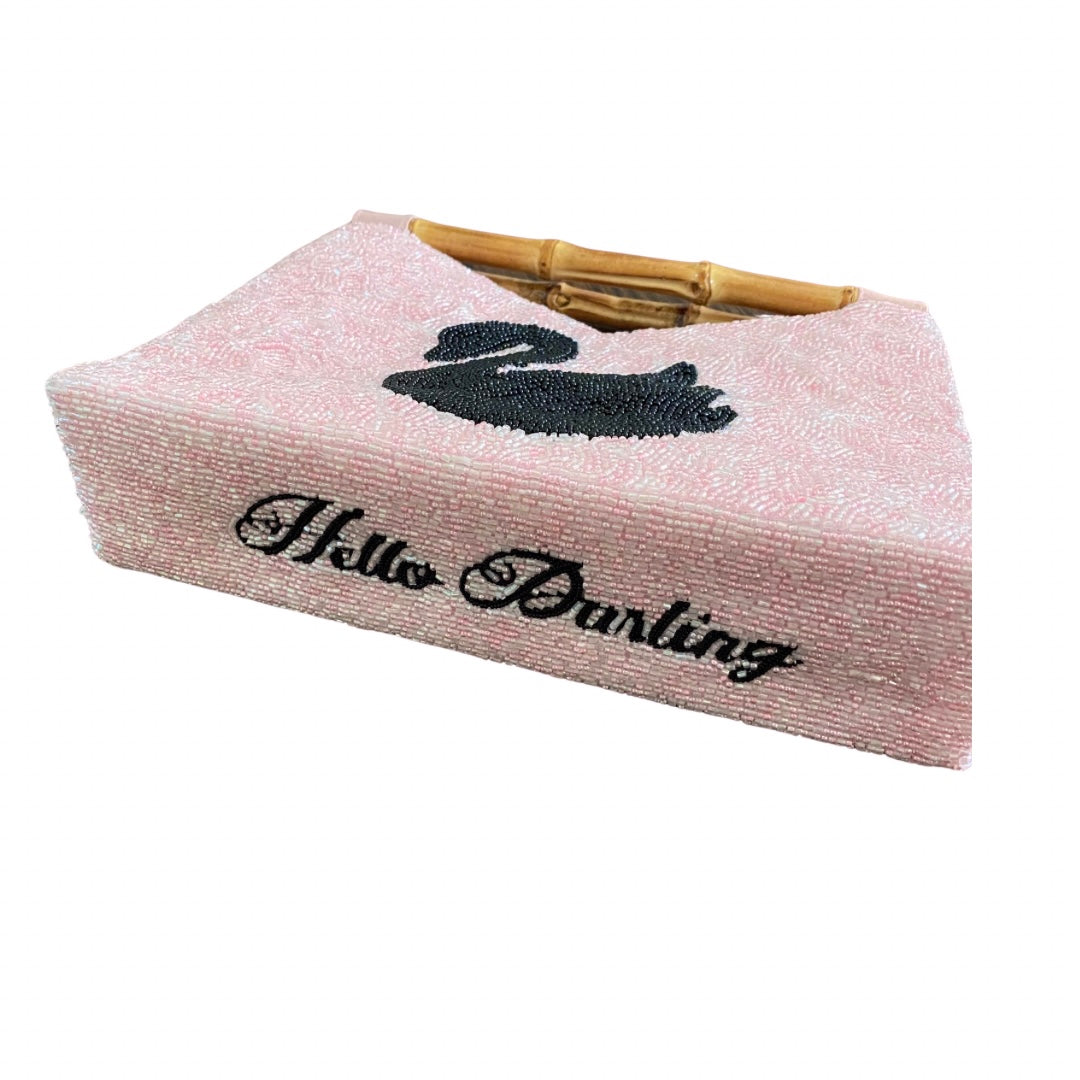 Swan Beaded Bag with Bamboo Handle
Sometimes you're in a White Swan mood. Othertimes, you're channeling your inner Black Swan. Why have to choose? This hand-beaded bag has a swan of each hue, so it always matches your mood. The surprise message of "Hello, Darling" scrawled on the bottom is an added delight.

-Kelly Golightly
Approximately 10" W x 7" H x 2" D. This bag will hold a large iPhone plus a few other essentials like credit cards, keys and lipstick! Handmade in India exclusively for Beth Ladd Collections and Kelly Golightly.