Please note: Custom orders placed after November 28th are not guaranteed to be delivered by Christmas. Thank you for understanding and appreciating the handmade nature of our products!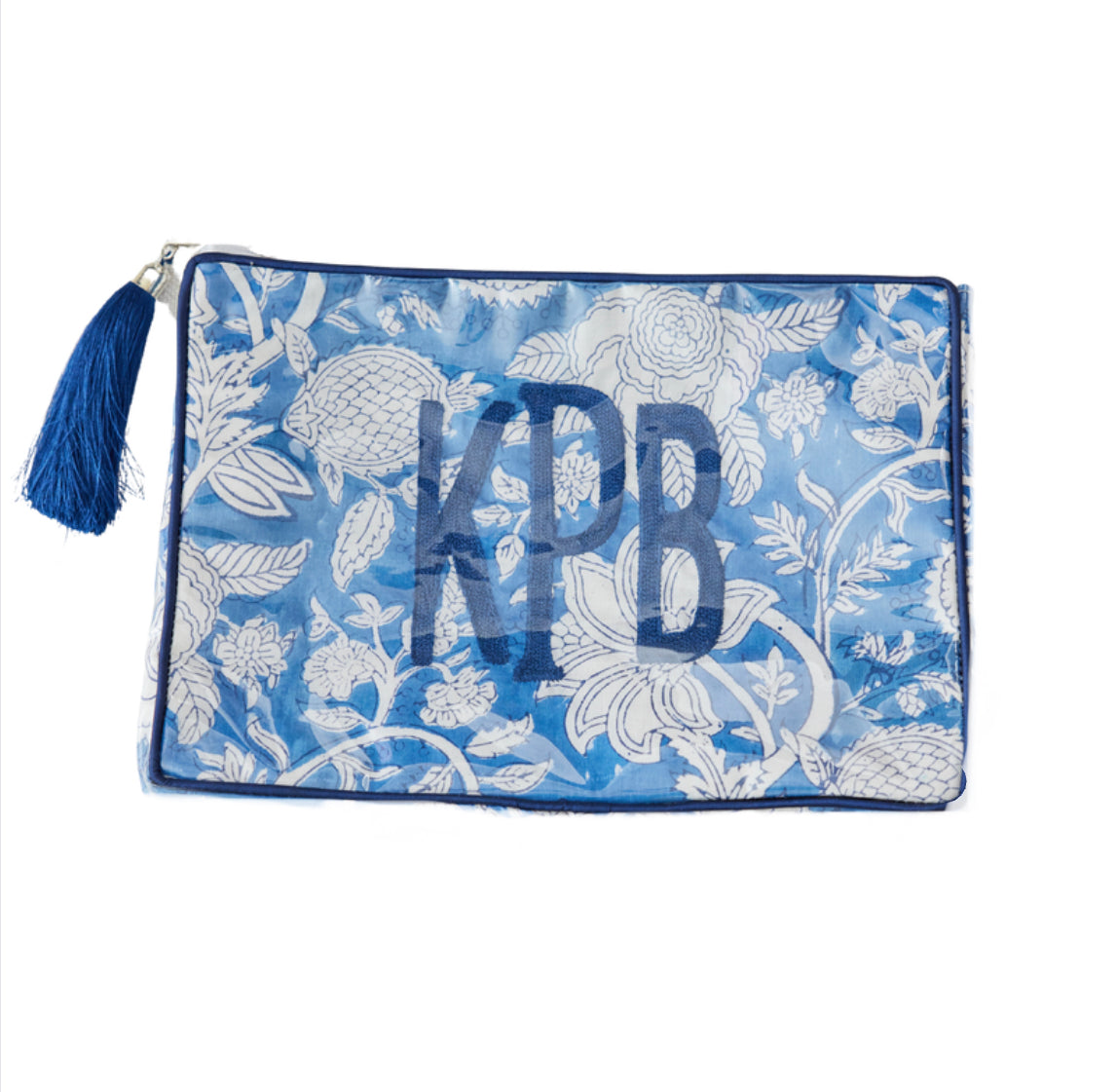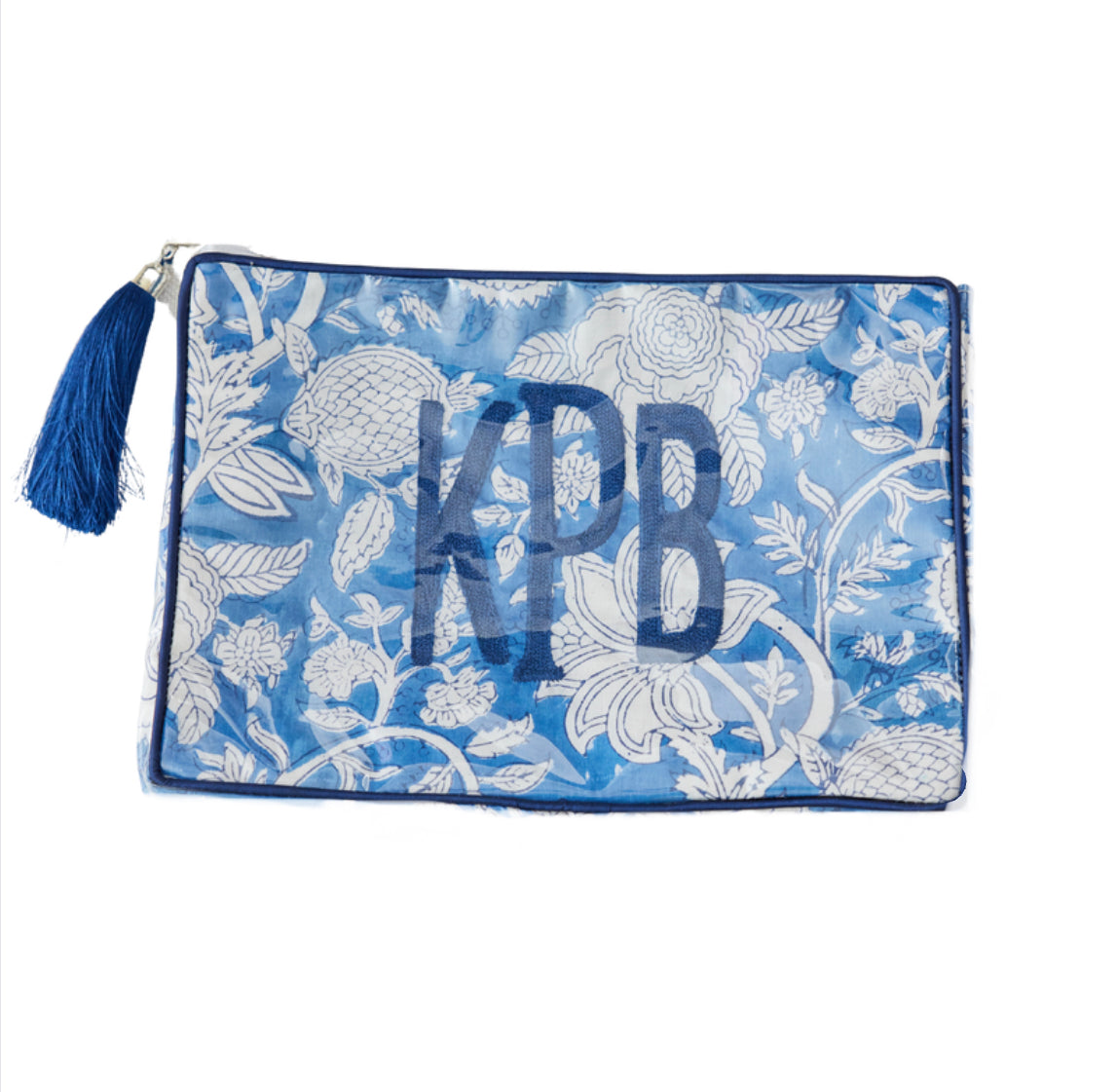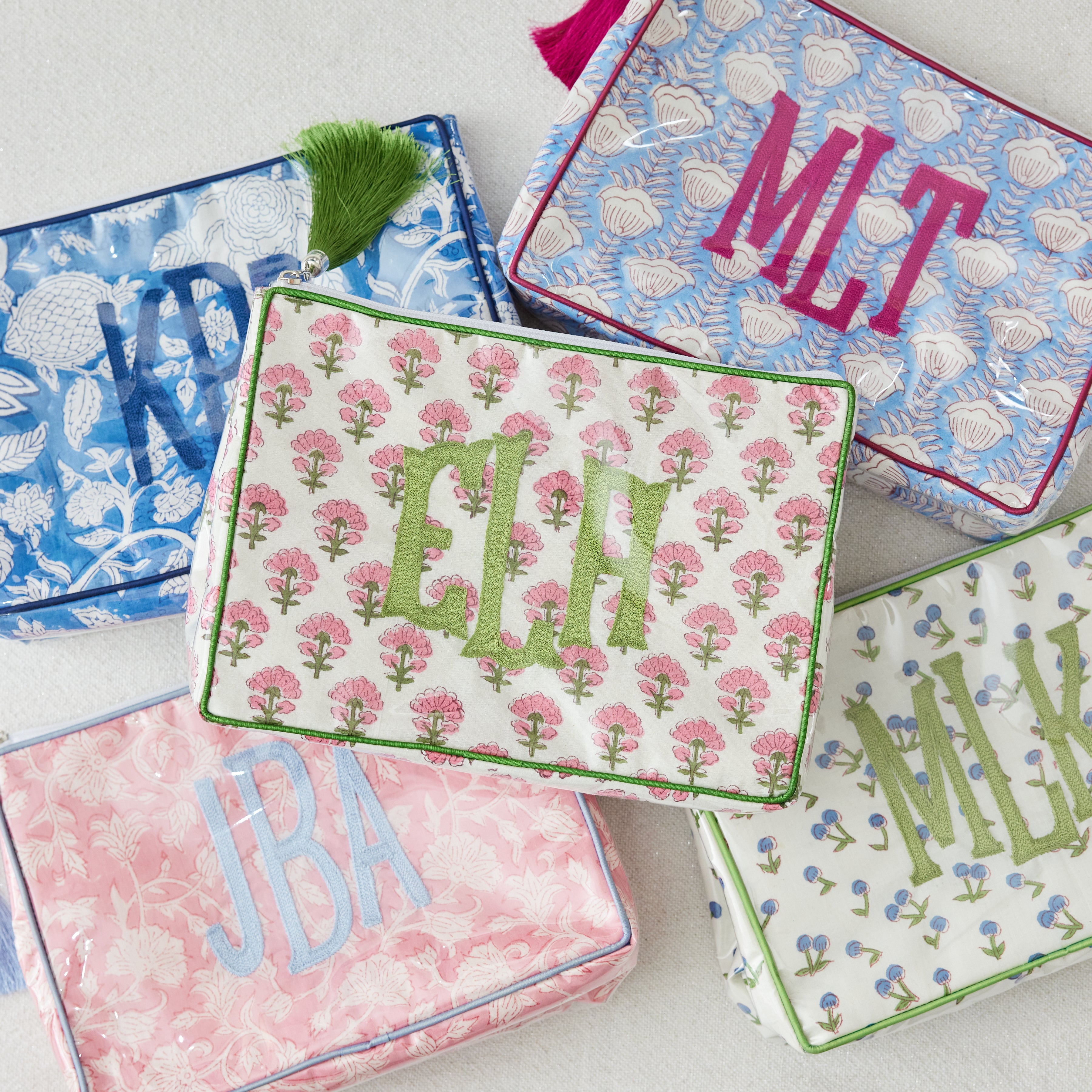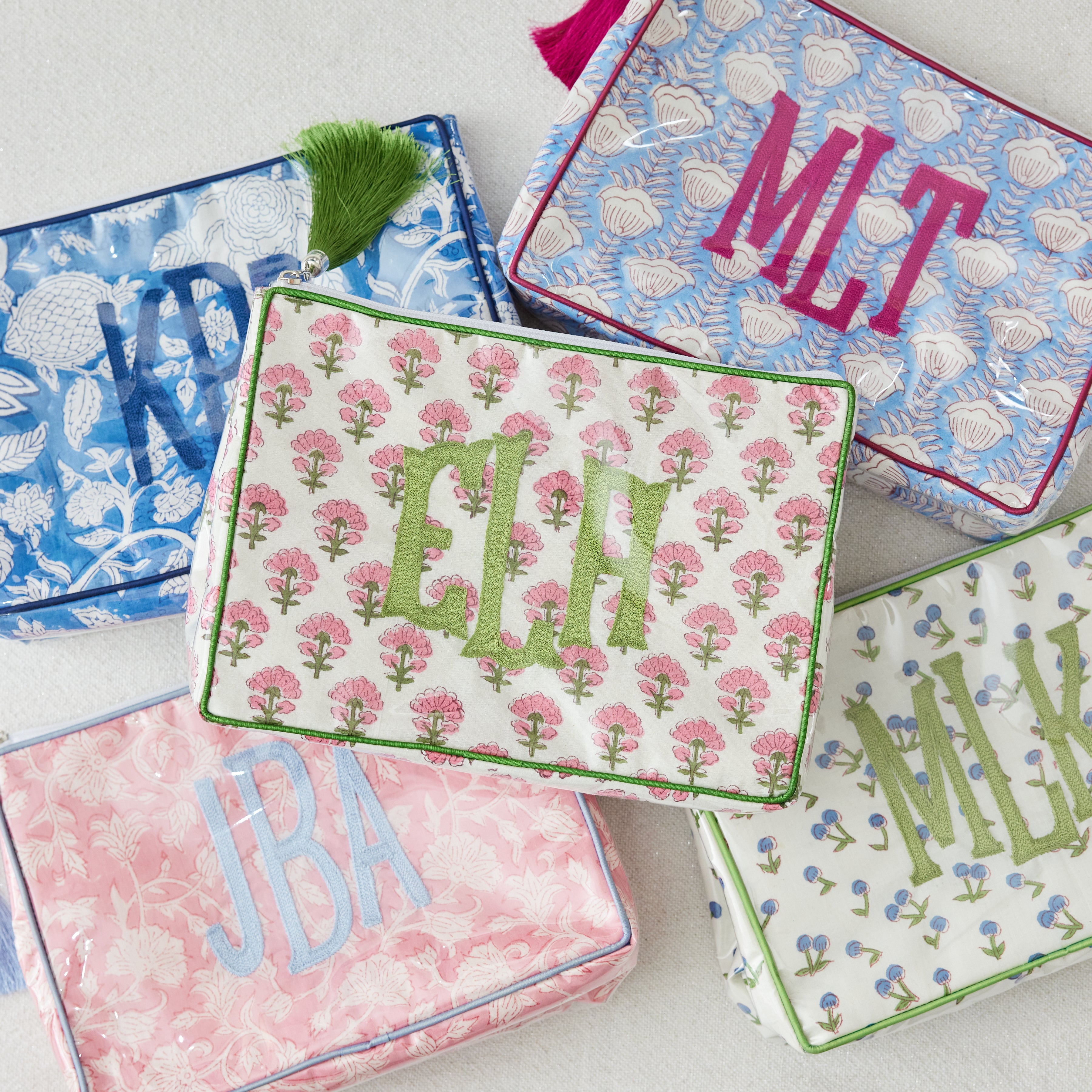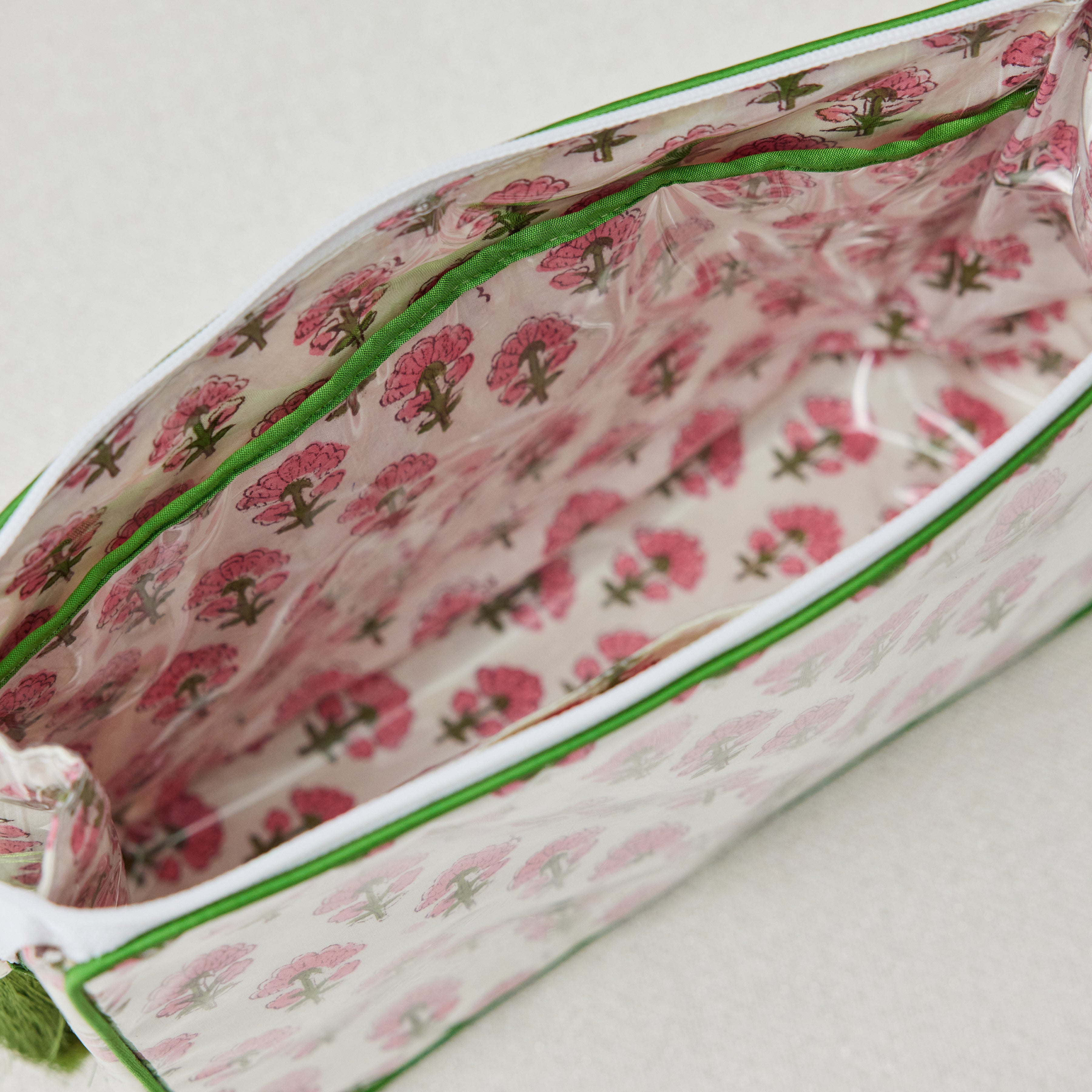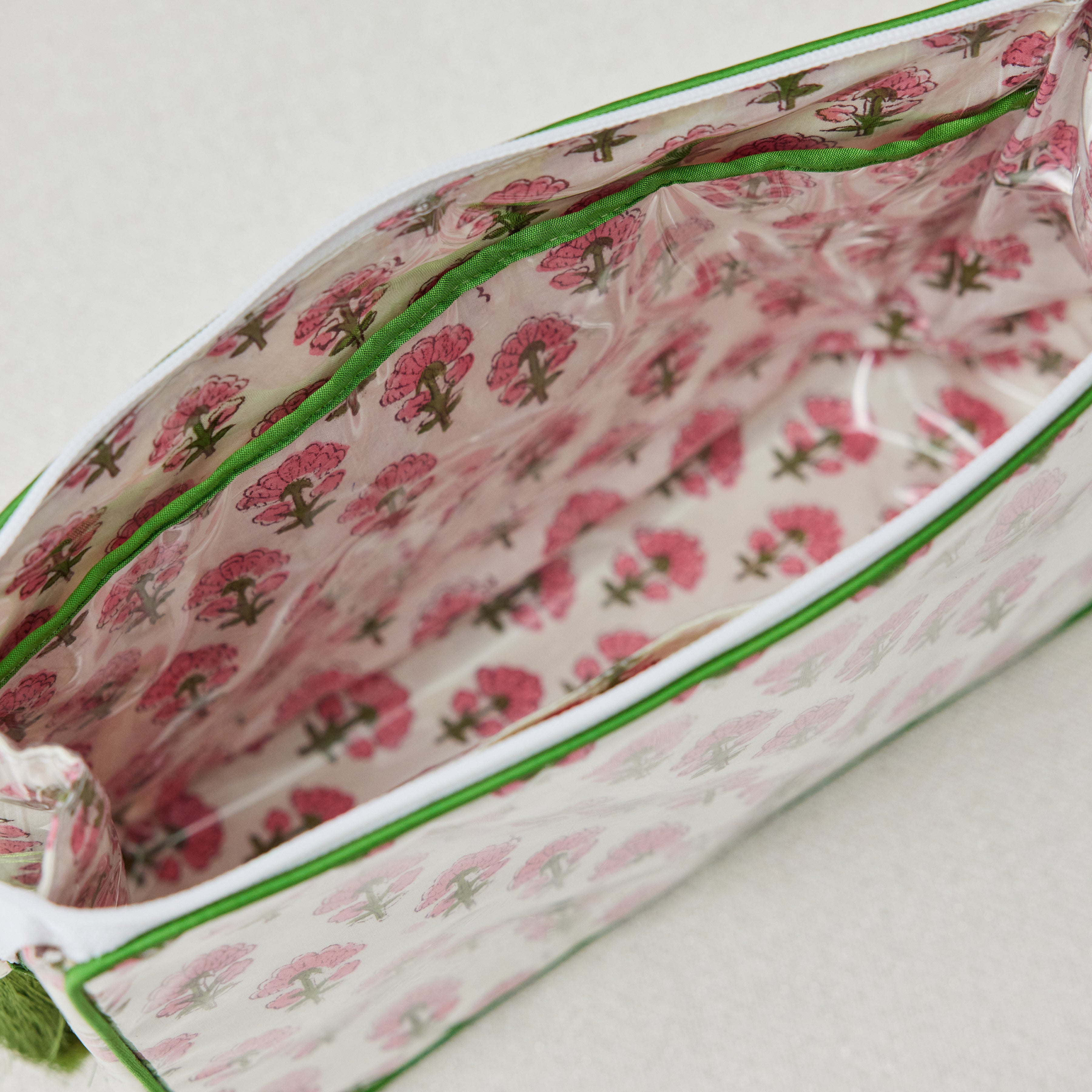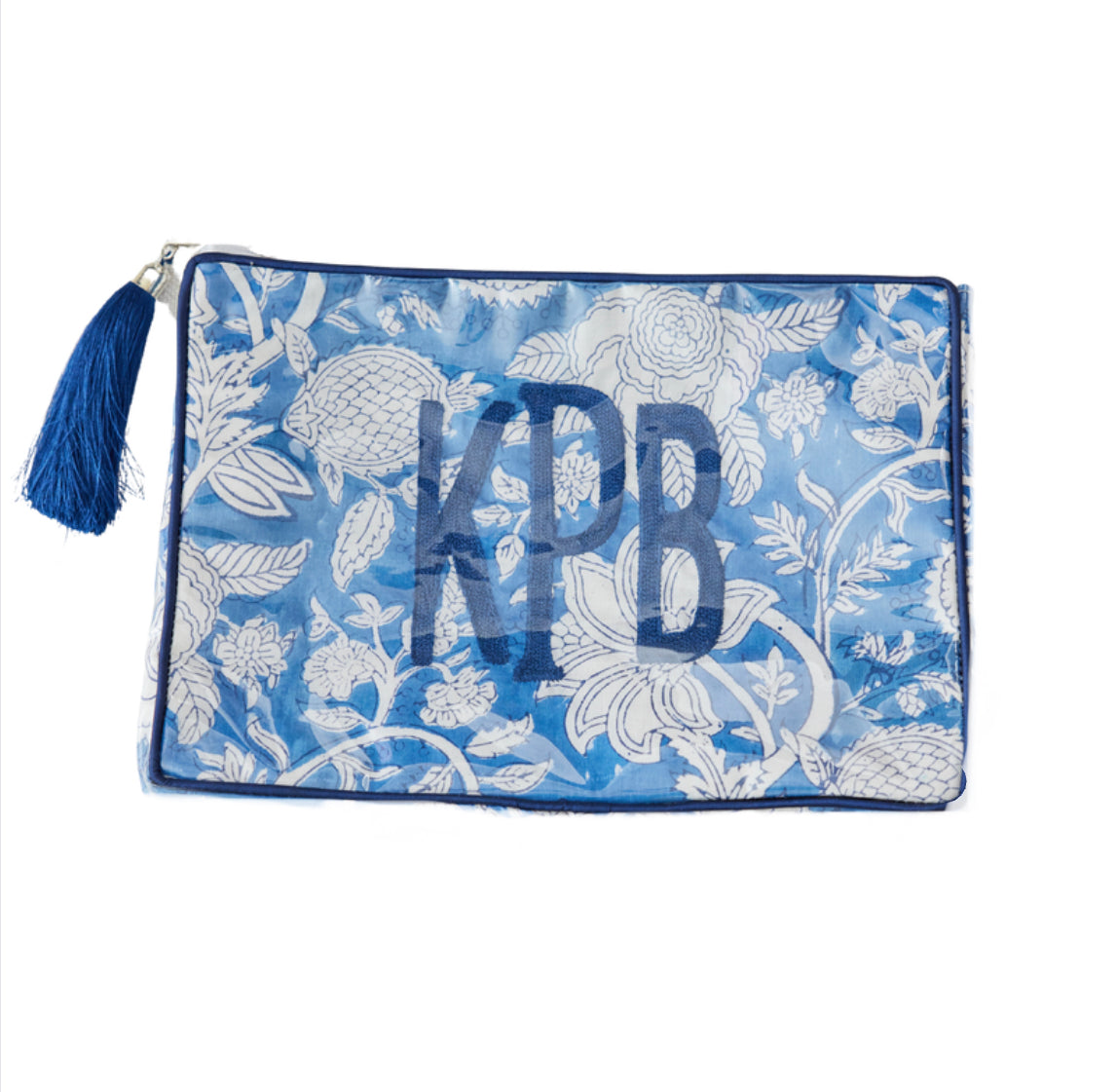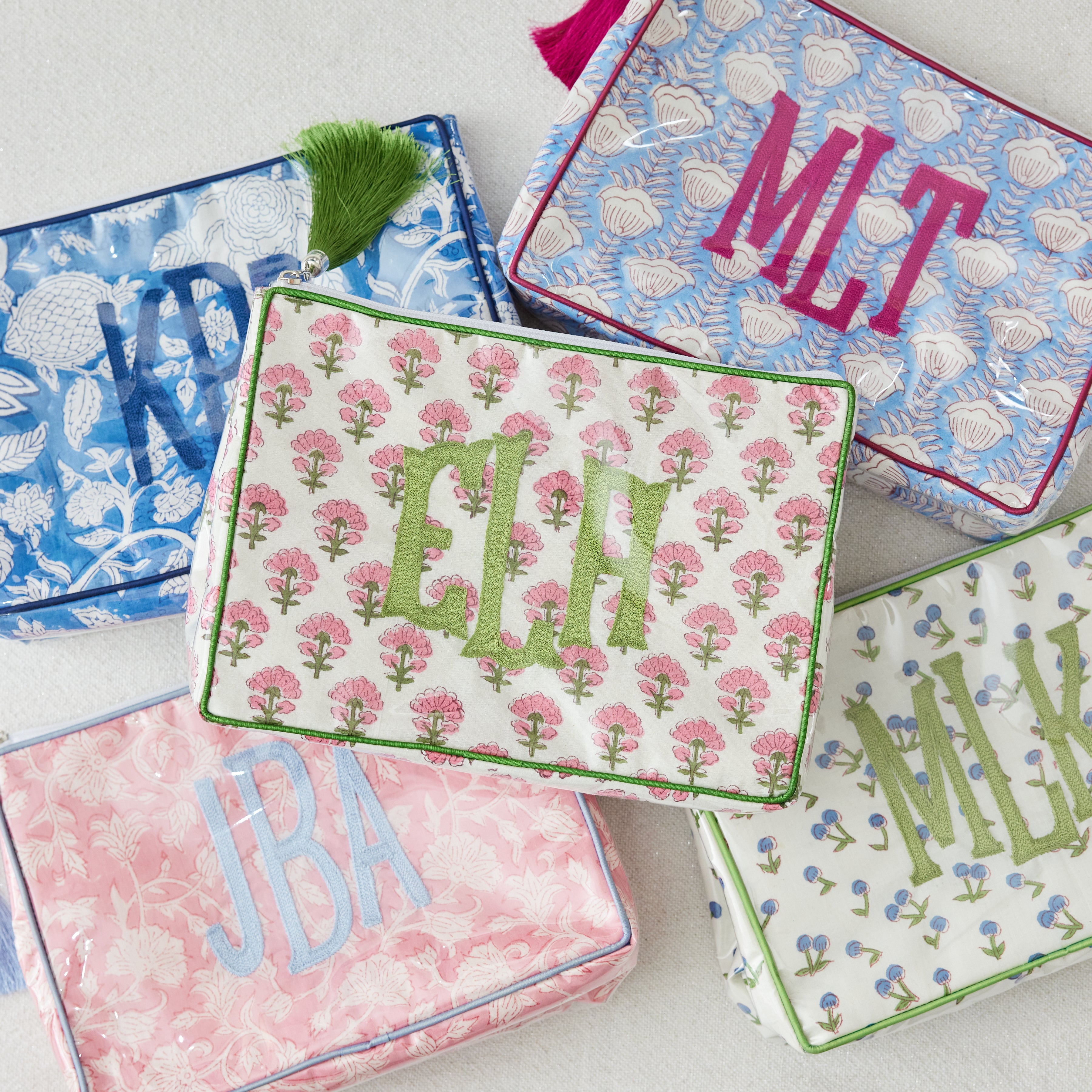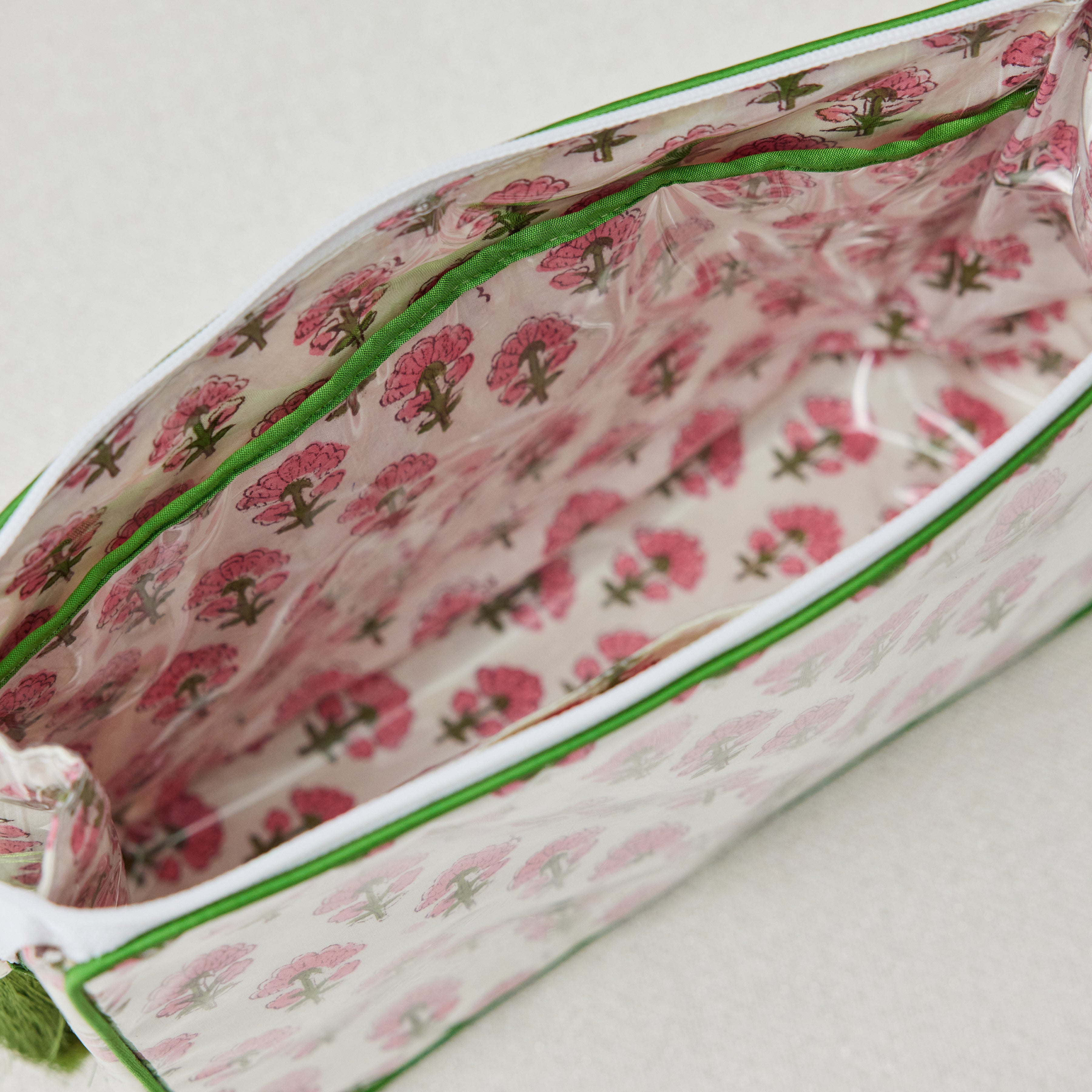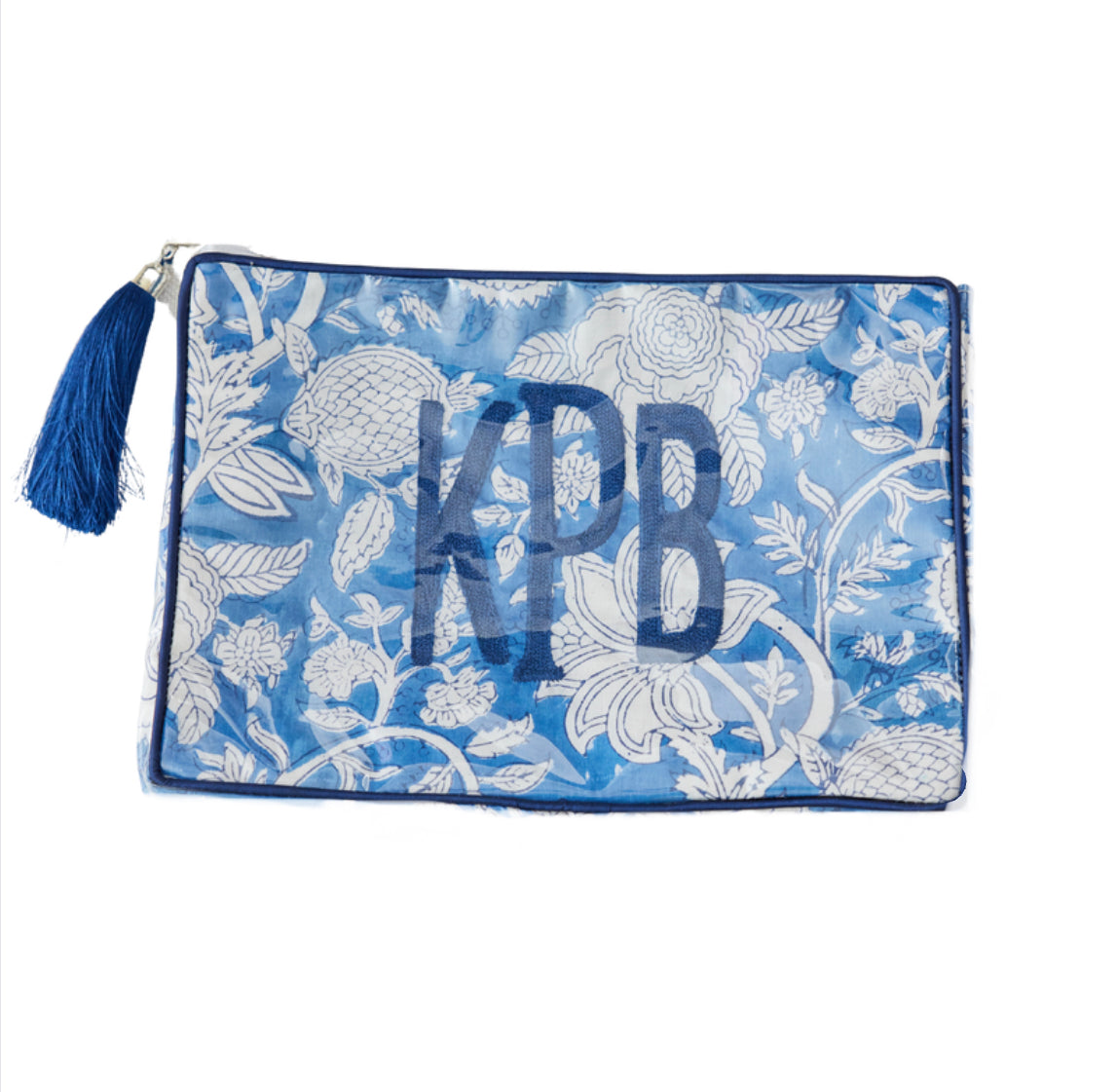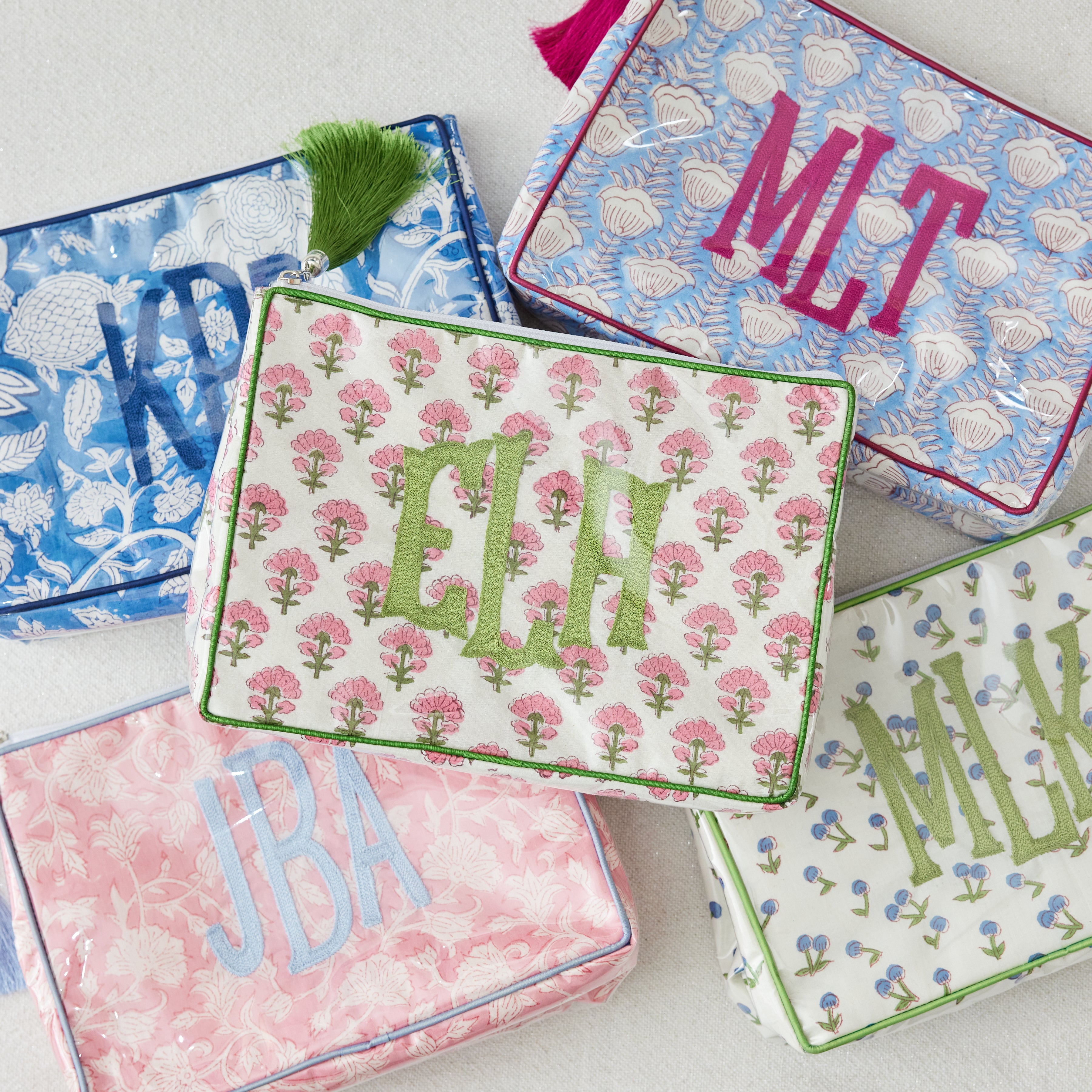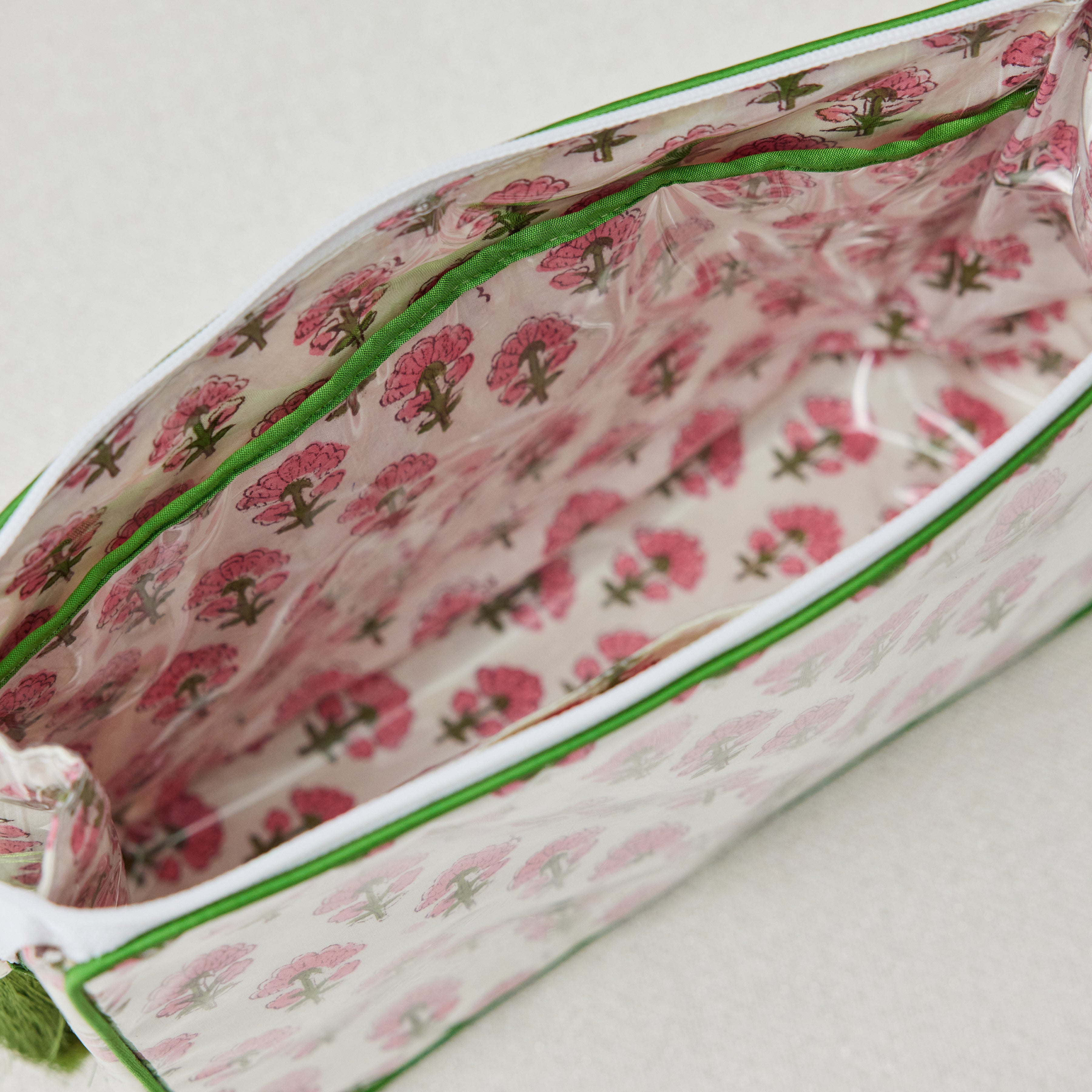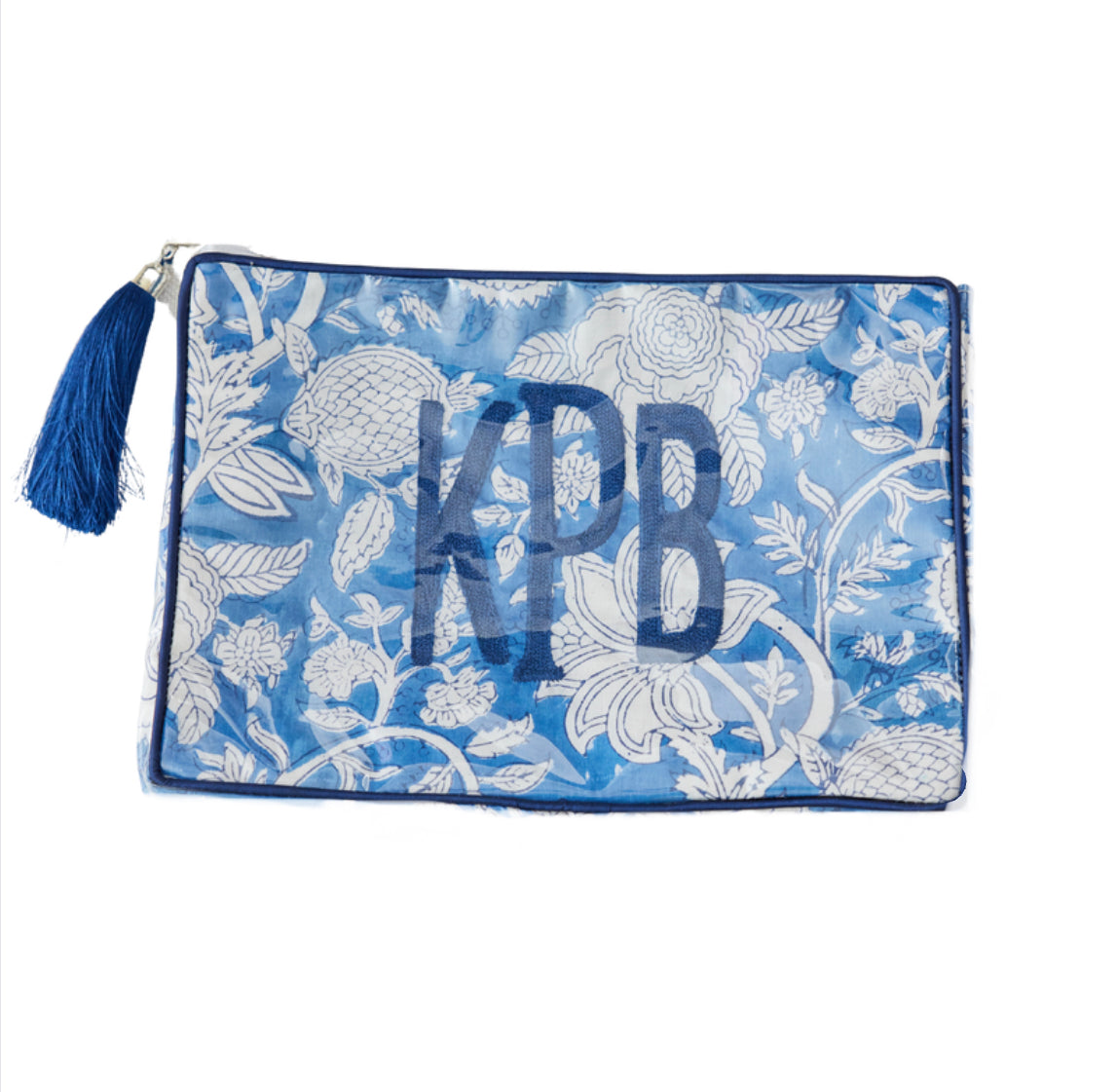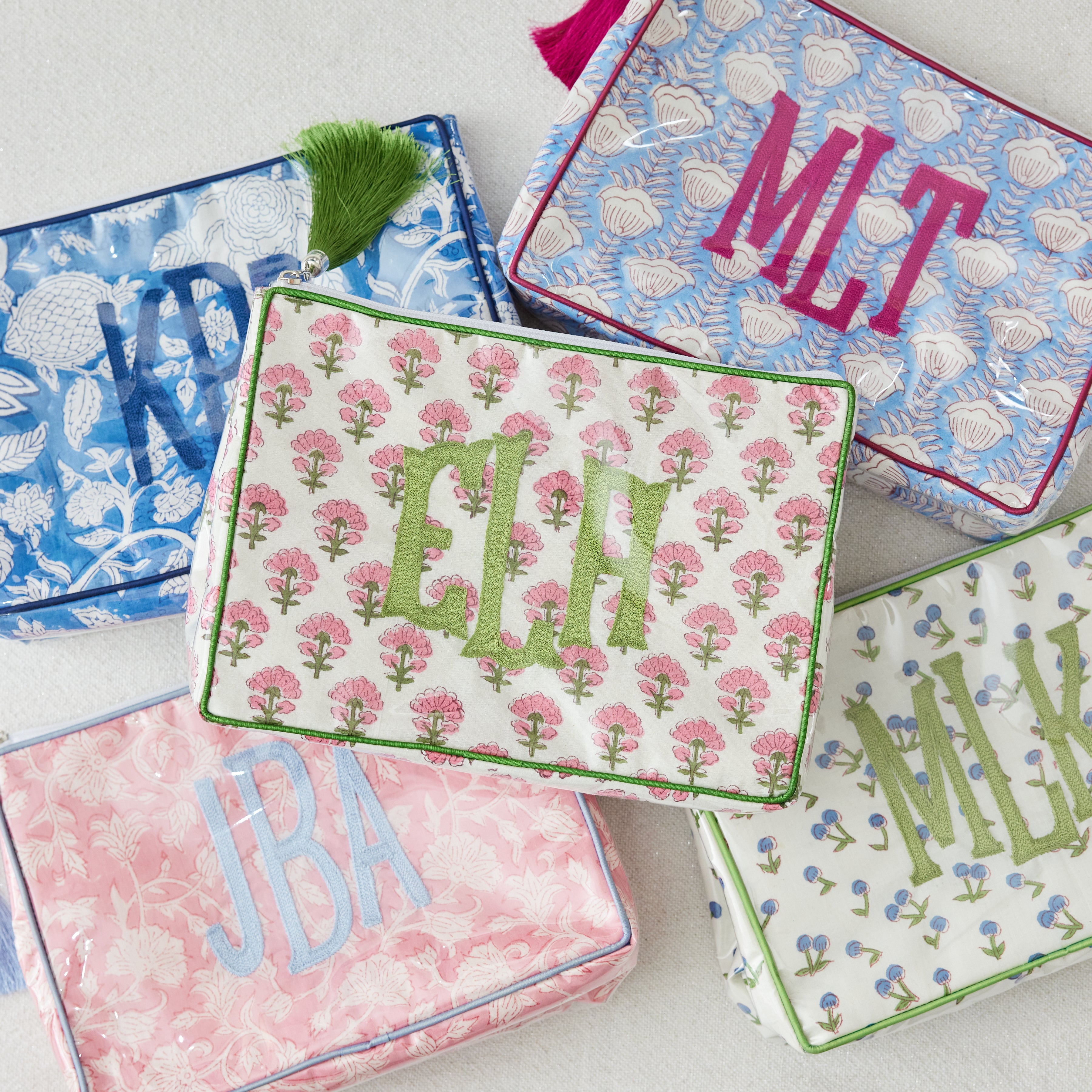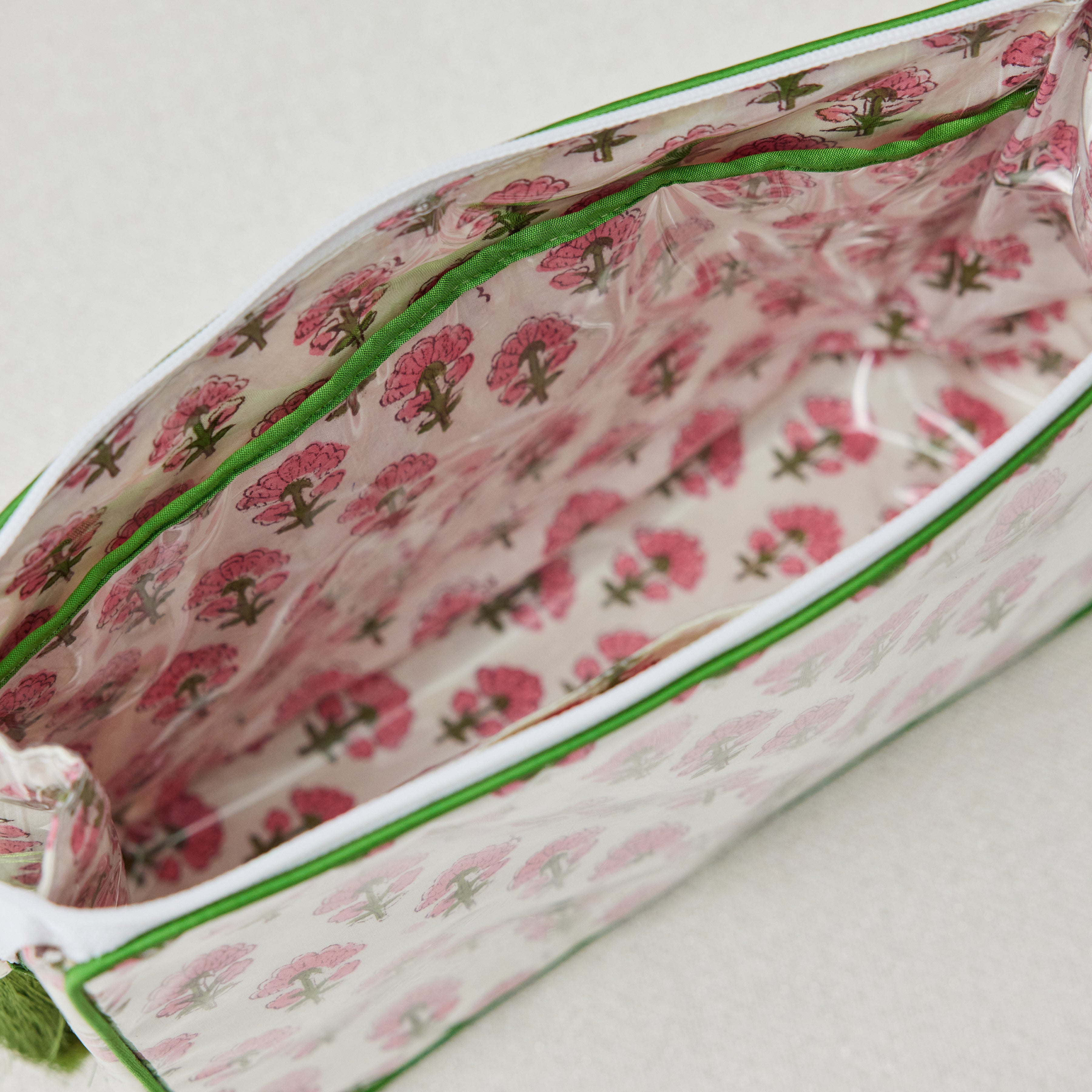 The OG - Custom Block Print Bag - Blue / Navy
These block print bags are as practical as they are beautiful! Perfect for cosmetics, baby items, etc. The fabric is hand block printed in Jaipur, India and then shipped to our workshop in Delhi where they are meticulously put together by hand.
The block printed fabric that you see on the outside is also used on the inside, and all sides are covered in a high quality vinyl to protect the fabric from getting stained. There are 4 pockets on the inside.
Please note: We have a limited amount of fabric available before reprinting, so if you see a fabric that you like, make sure to order now. Once a particular print has sold out, there's no guarantee that we will have it reprinted.
Please indicate in the "Notes" section at checkout if you would like a monogram. The price of the bag is the same with or without a monogram. If you would like a monogram, please be sure to clearly state the First, Middle and Last name initials. We will make the last name initial slightly larger and in the middle as shown in the example photos.
Unfortunately, we are not accepting orders for custom colors at this time. The monogram thread color and background print color/design will be the same as shown in the main listing photos on each of the 5 prints.
Dimensions are approximately 11" W x 8" H x 4" D.
Please allow up to 6 weeks for delivery.