Please note: Custom orders placed after November 28th are not guaranteed to be delivered by Christmas. Thank you for understanding and appreciating the handmade nature of our products!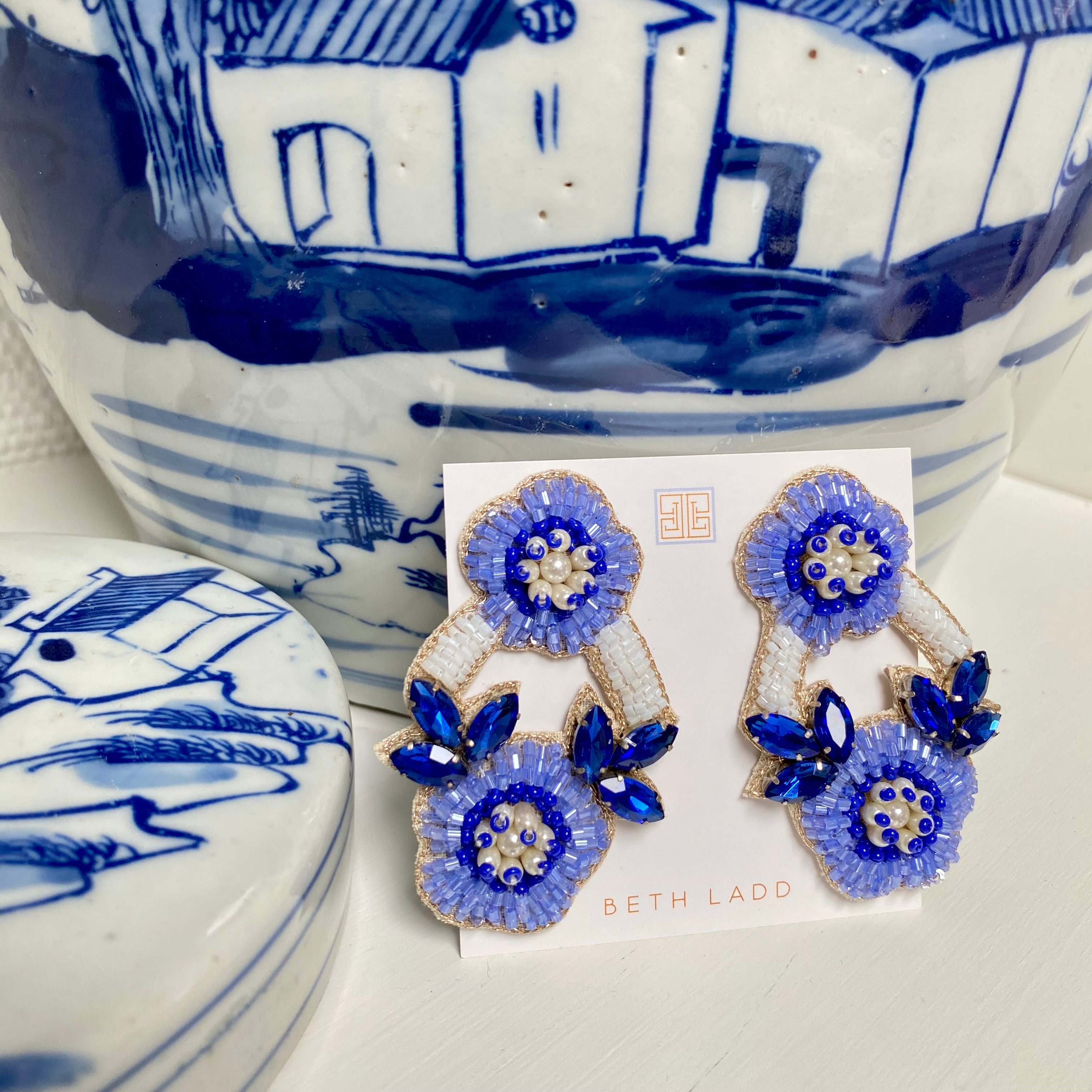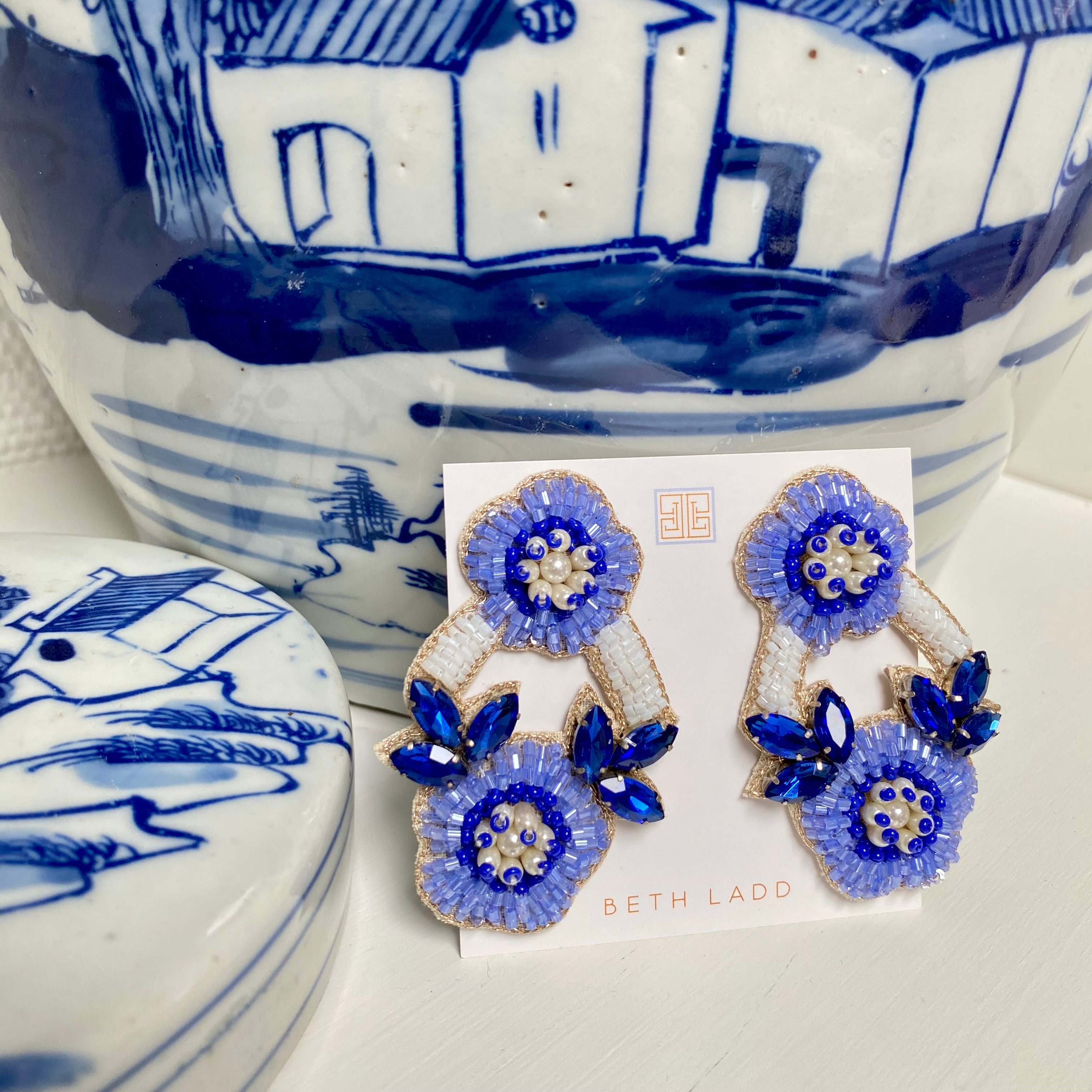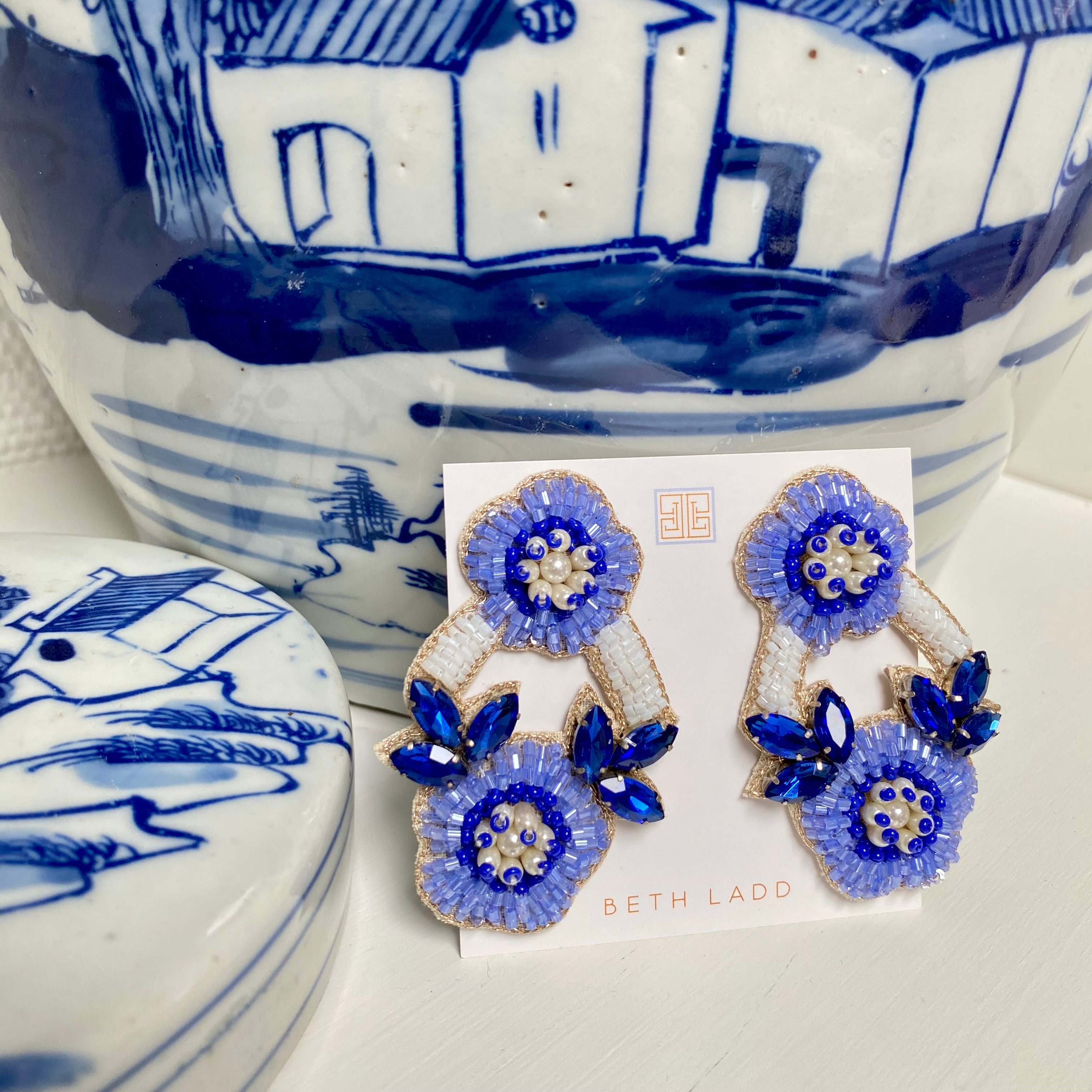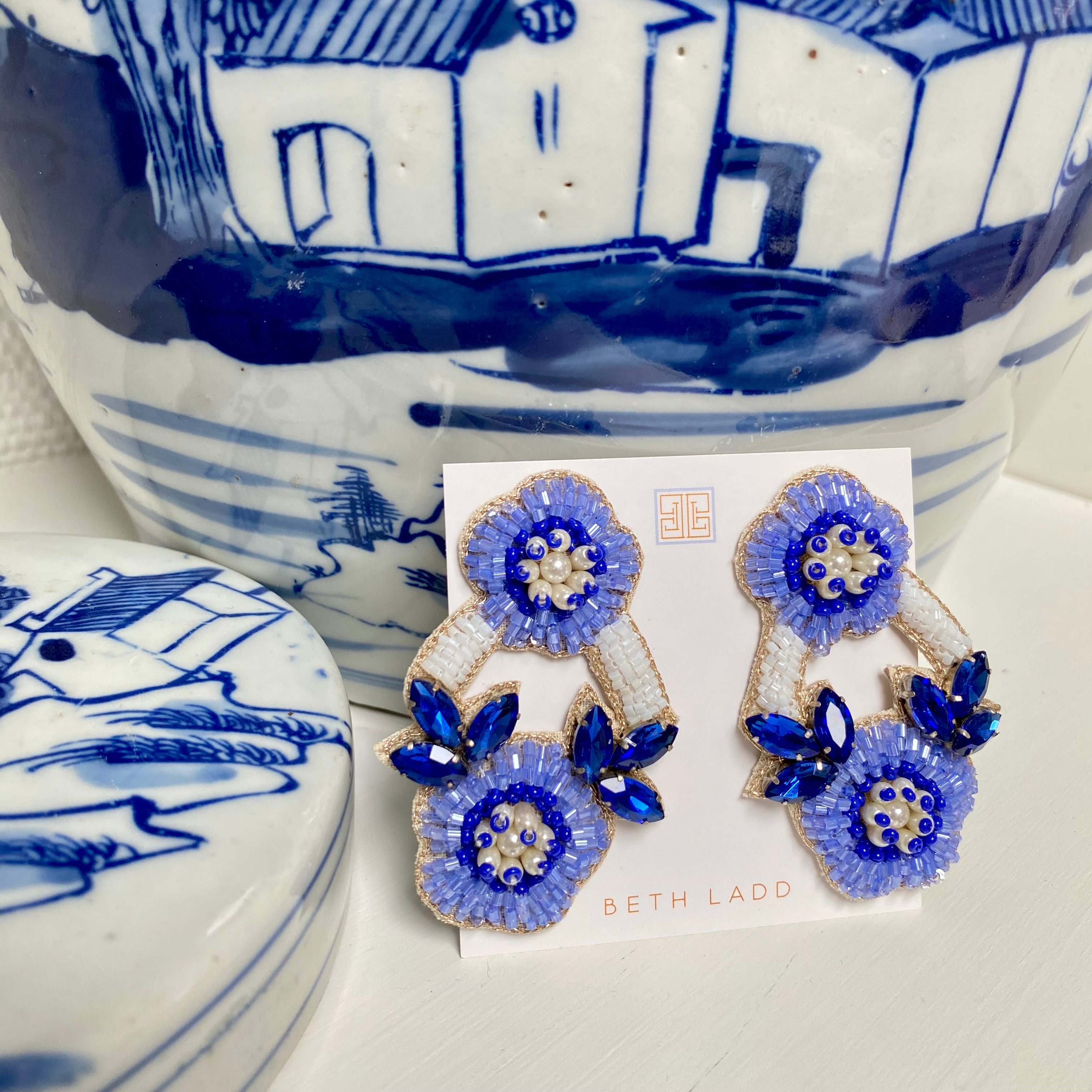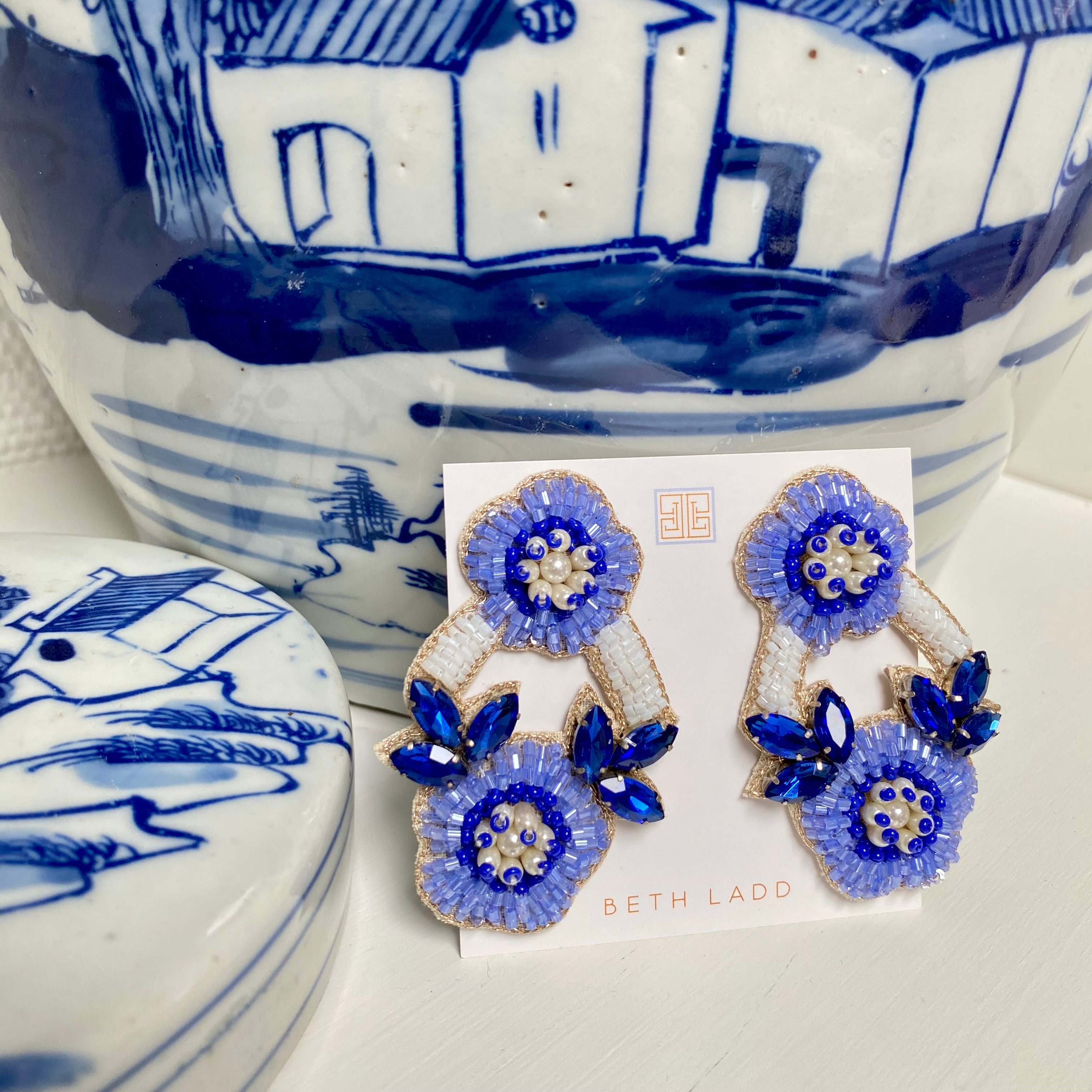 East Hampton Flower Earrings in Blue/Periwinkle/White
Lightweight with a soft suede backing. Approximately 2" L x 1.5" W.
Designed by and exclusively handmade for Beth Ladd Collections.