Please note: Custom orders placed after November 28th are not guaranteed to be delivered by Christmas. Thank you for understanding and appreciating the handmade nature of our products!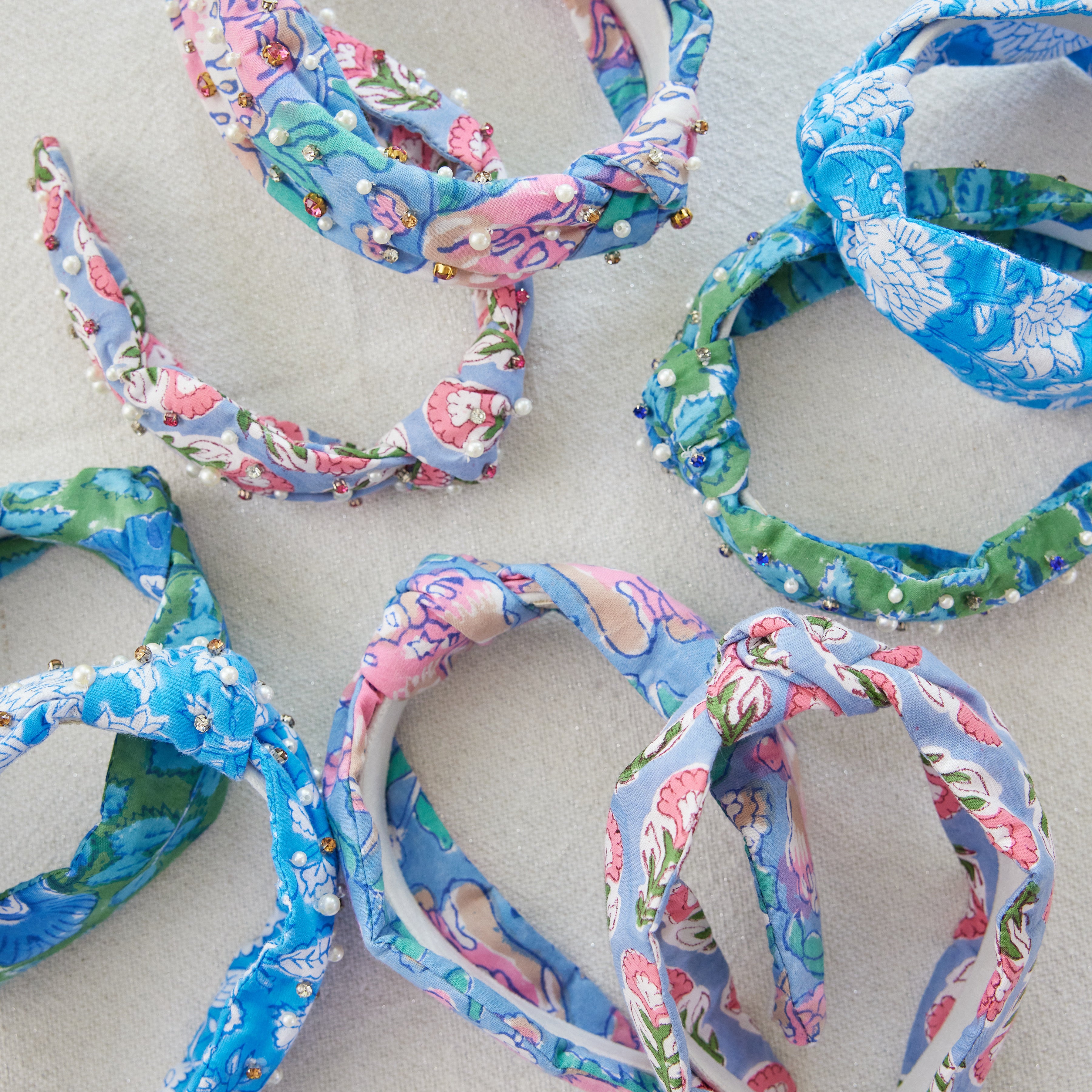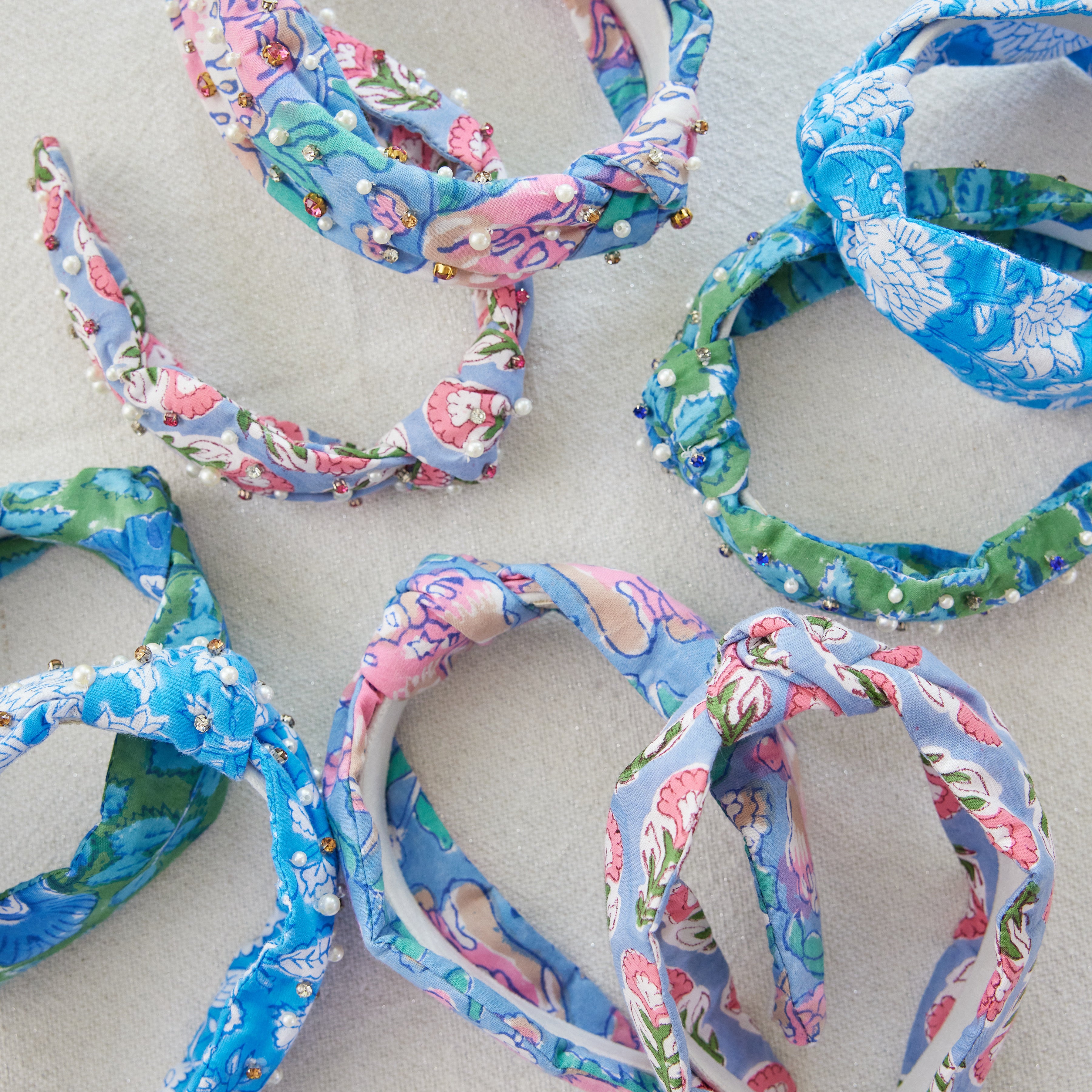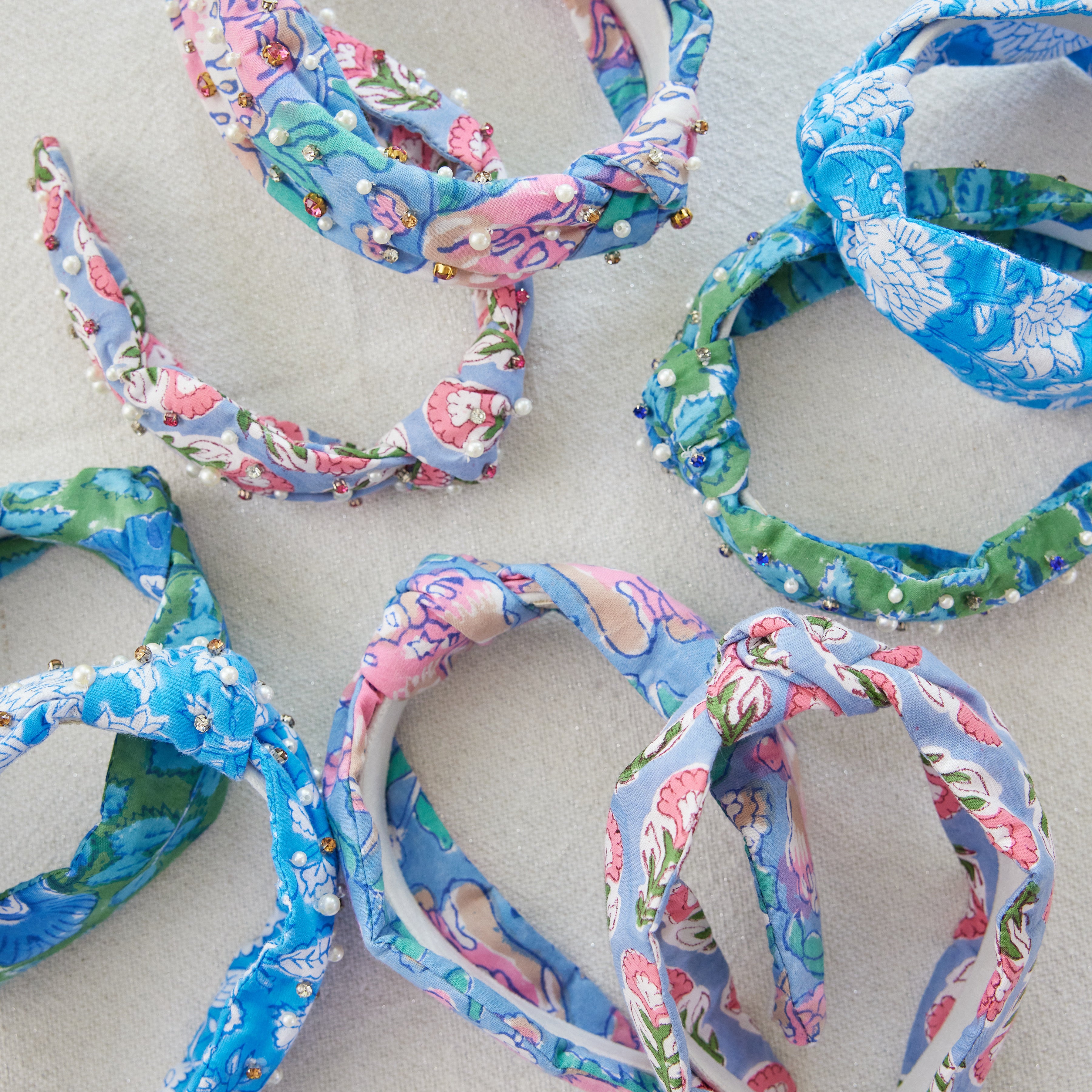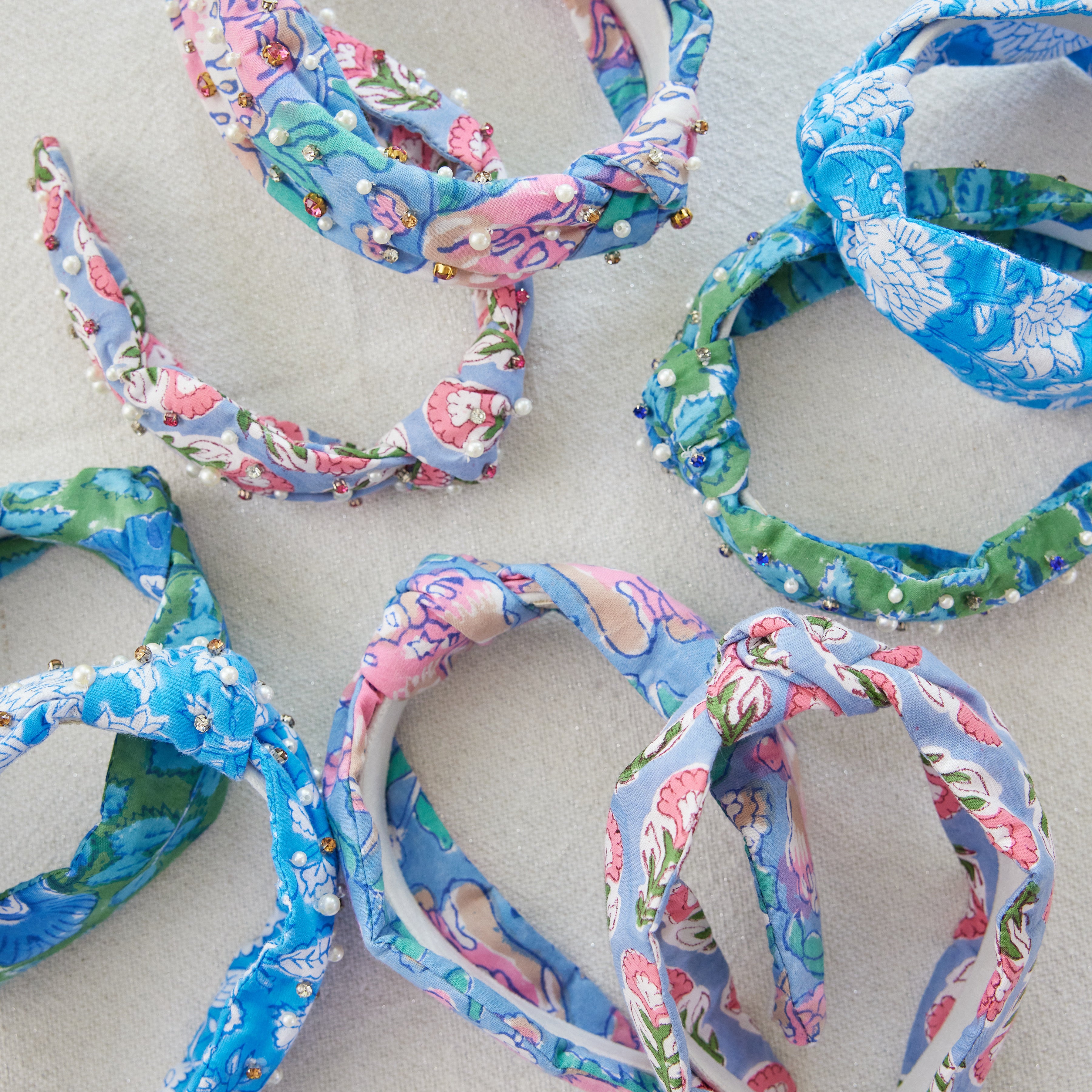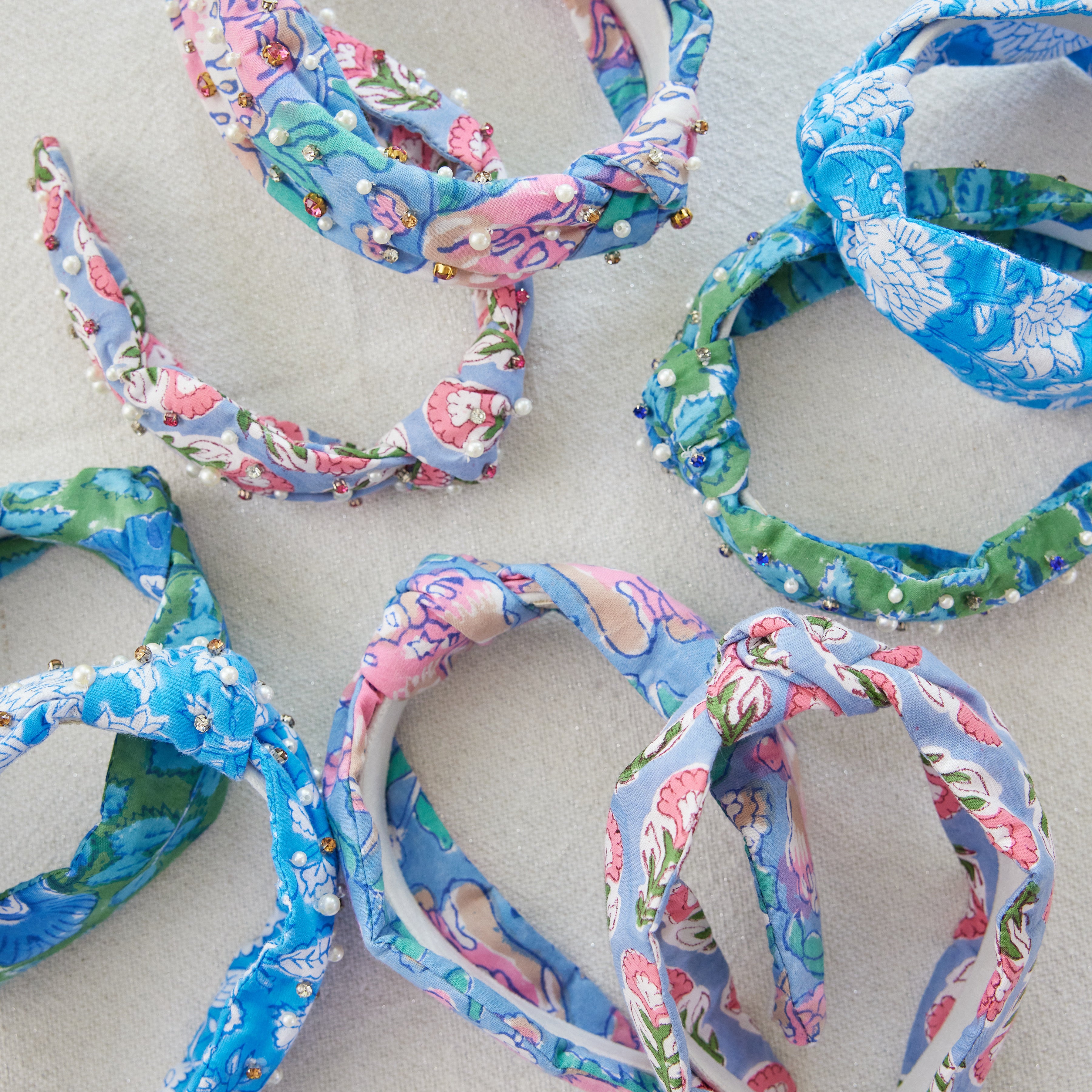 Block Print Headband with Gems in Charleston Floral
These amazing headbands are handcrafted by a team of skilled artisans in India. The fabrics are meticulously printed by hand in Jaipur and made into beautiful headbands in Delhi. The inside is covered in a soft velvet, and the rhinestones and pearls are sewn on by hand.
We made sure the knot at the top is not *too* puffy. They are the perfect size and are comfortable enough to wear all day long! 
Exclusively made for Beth Ladd Collections.