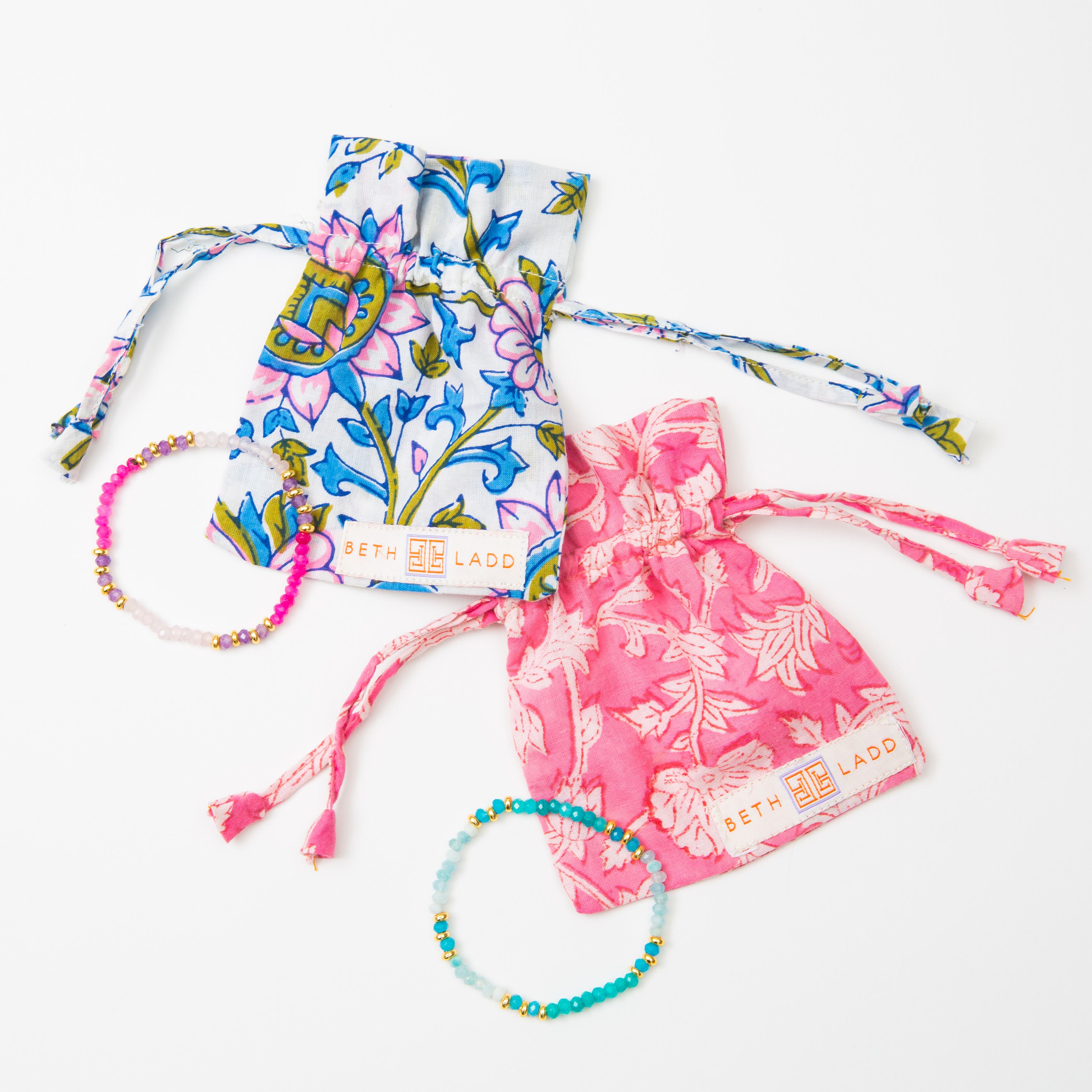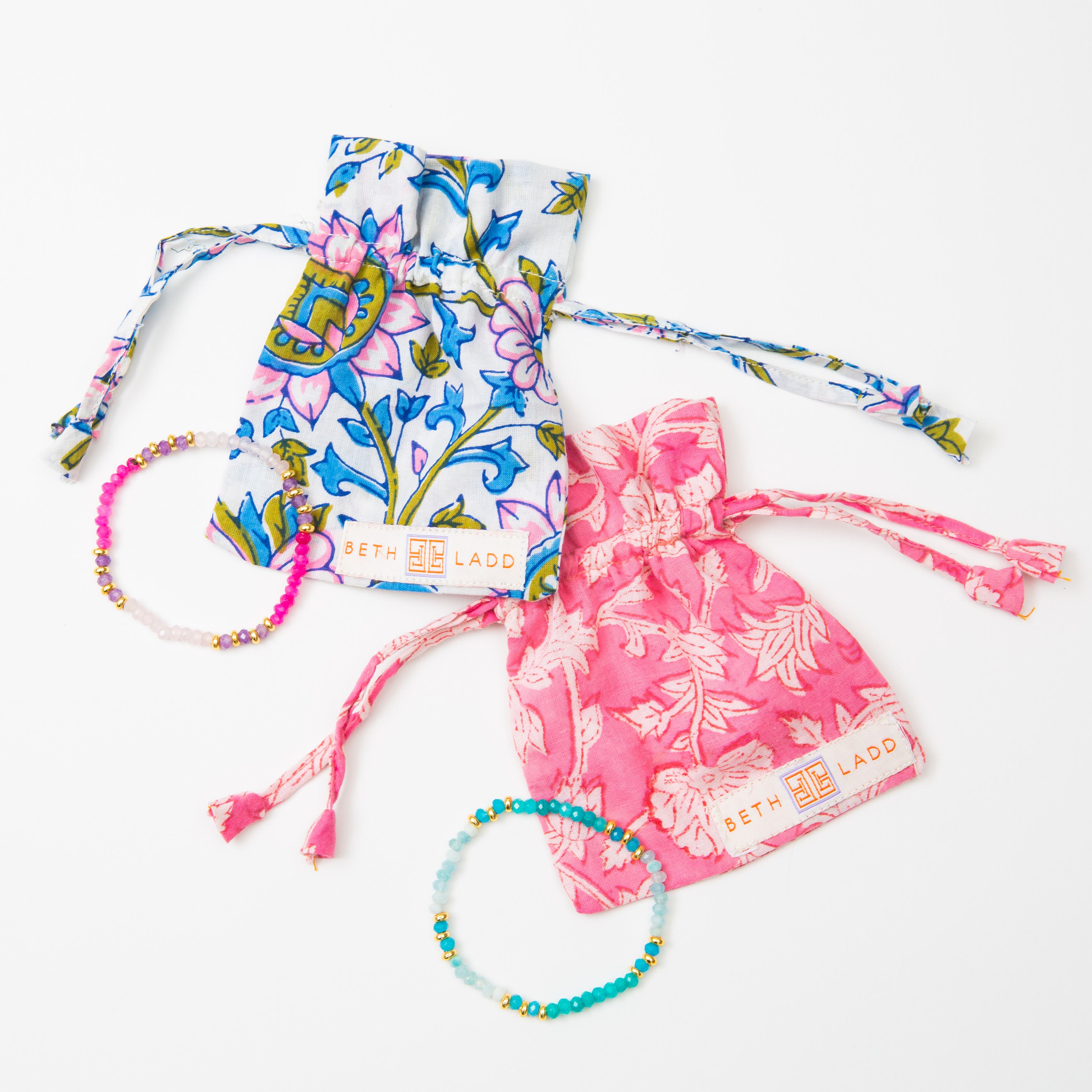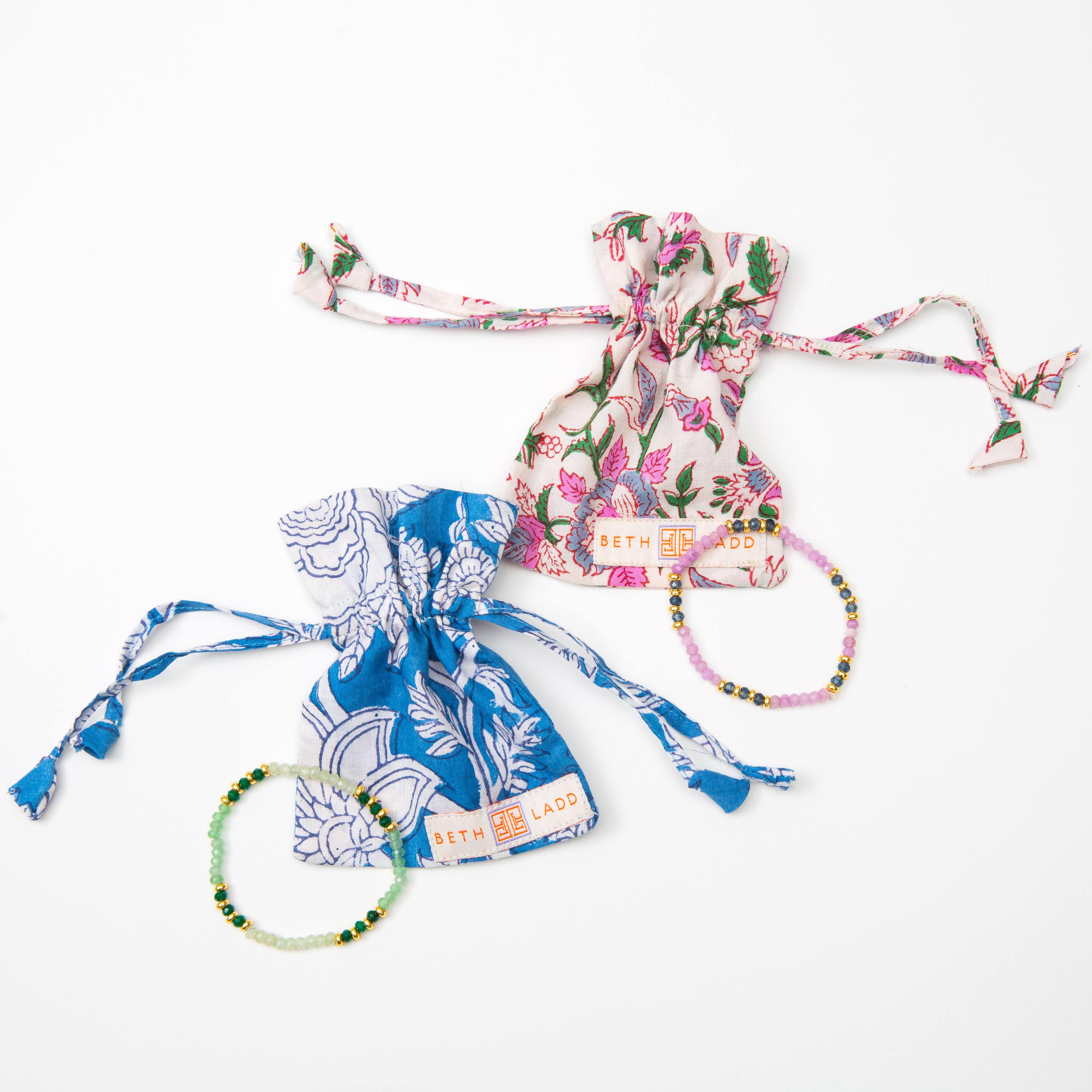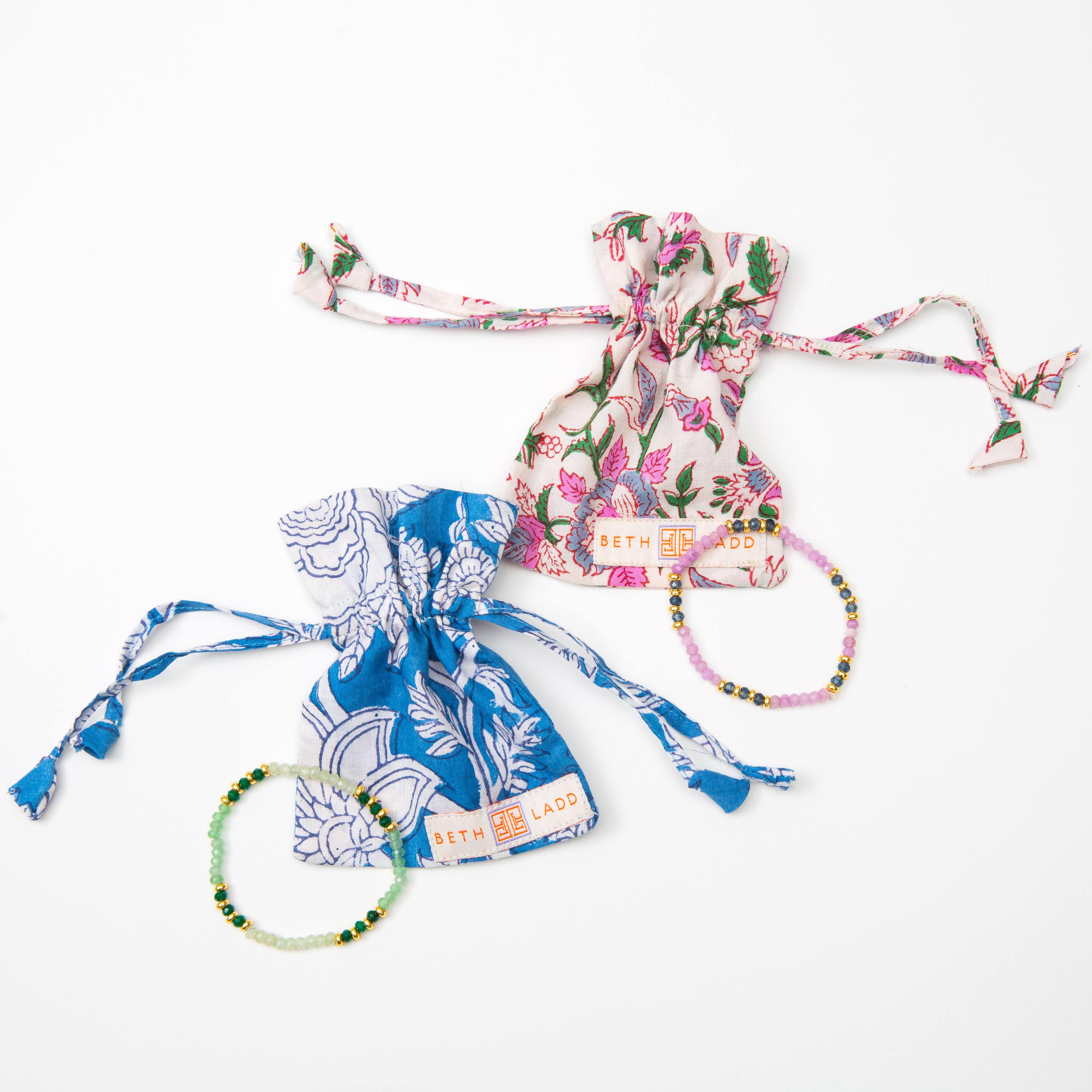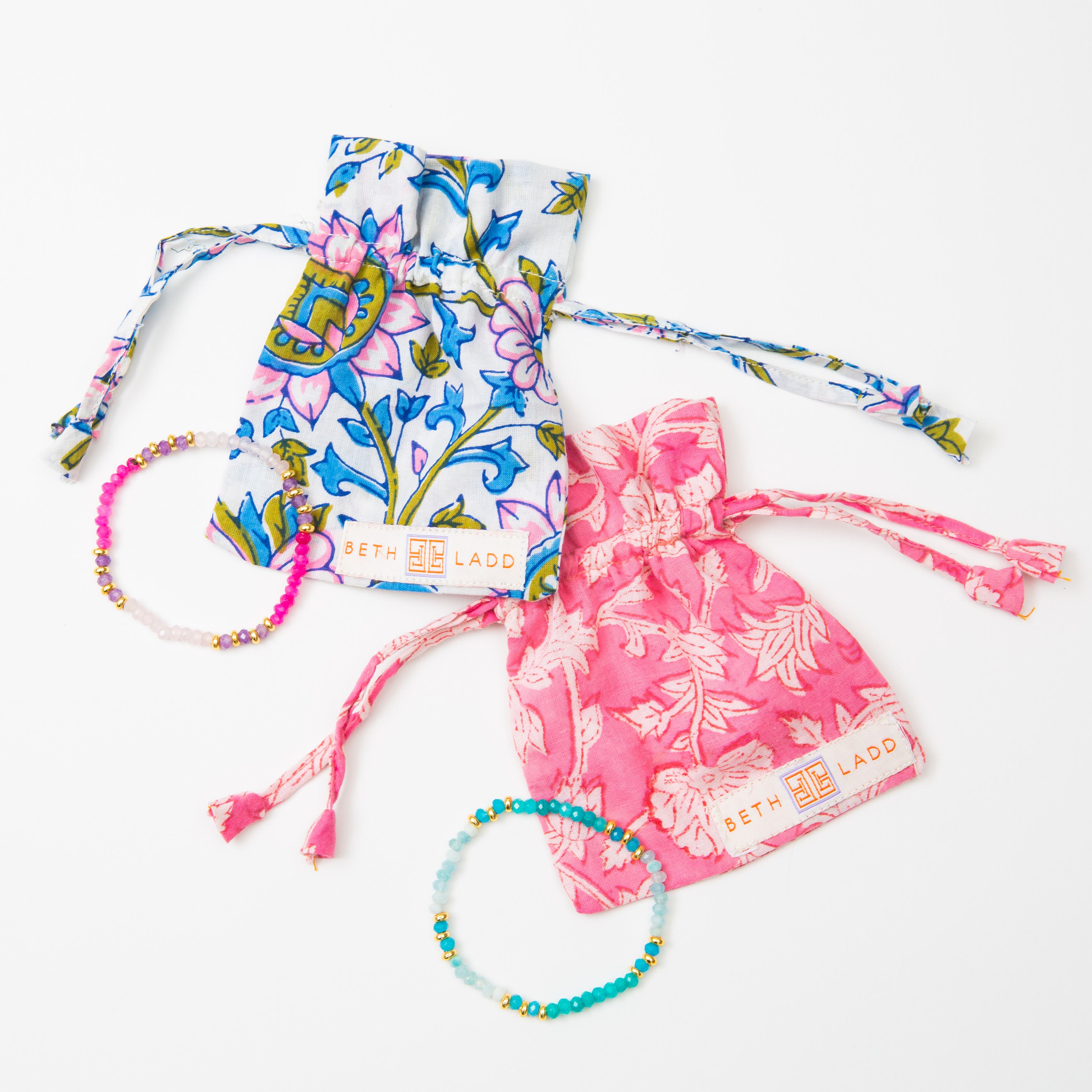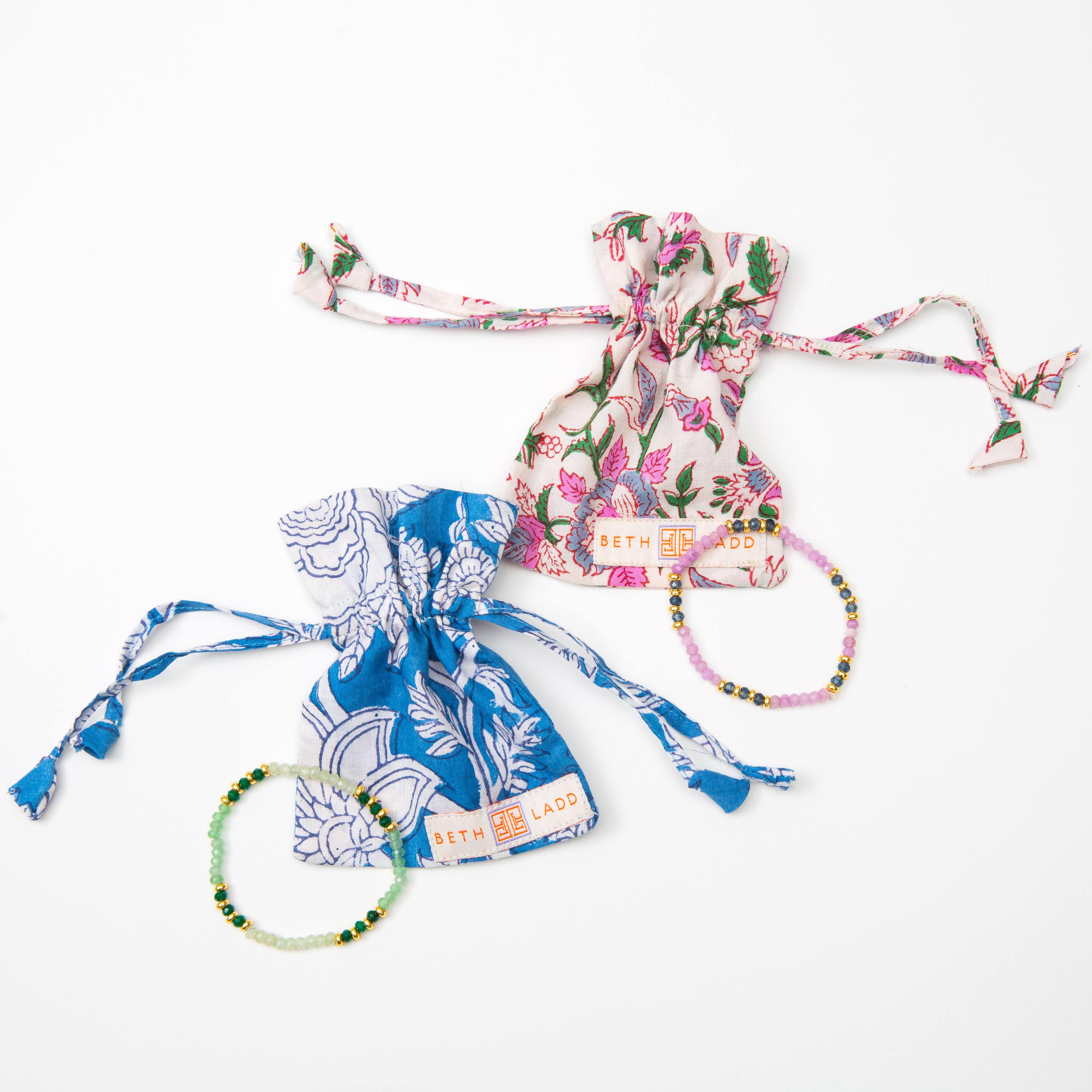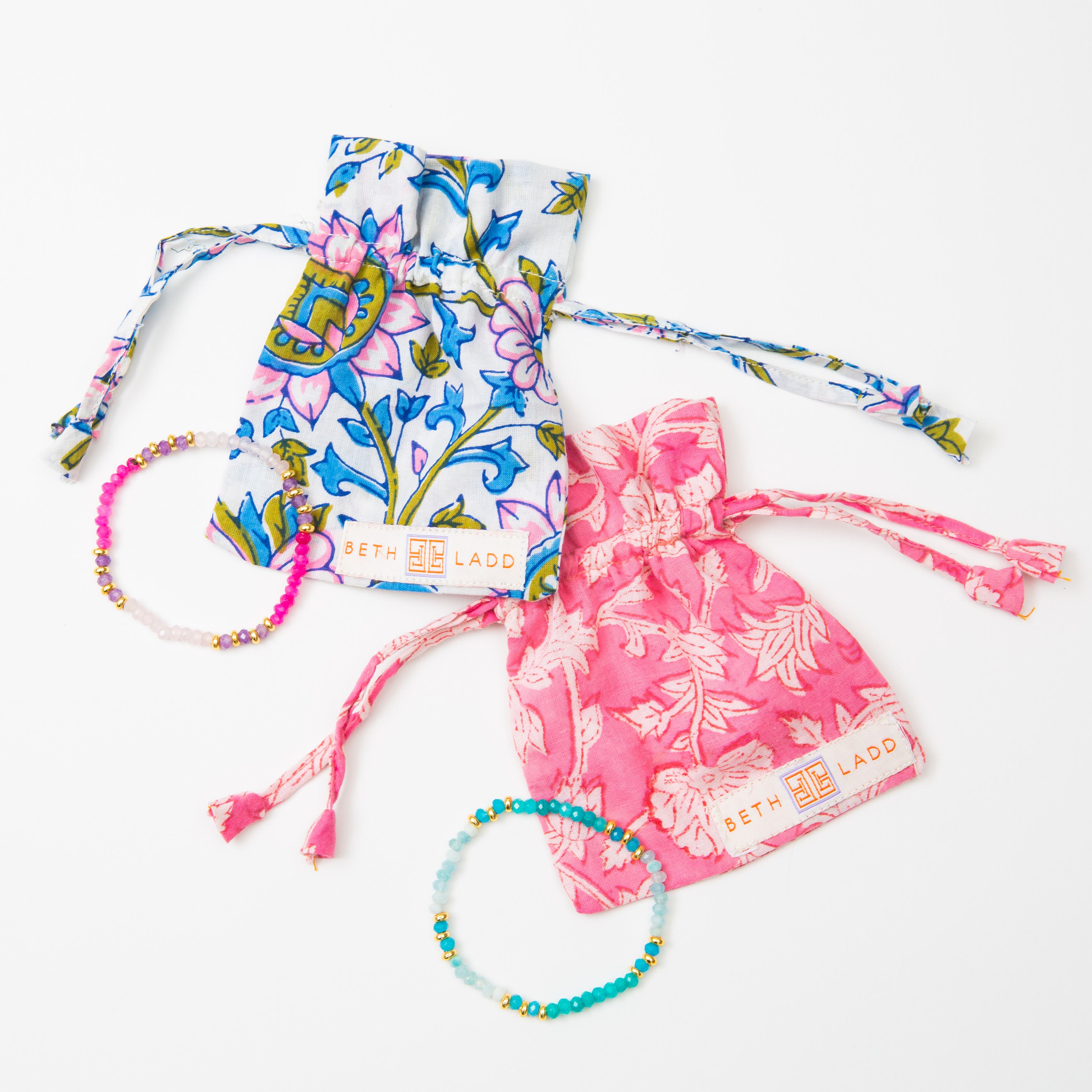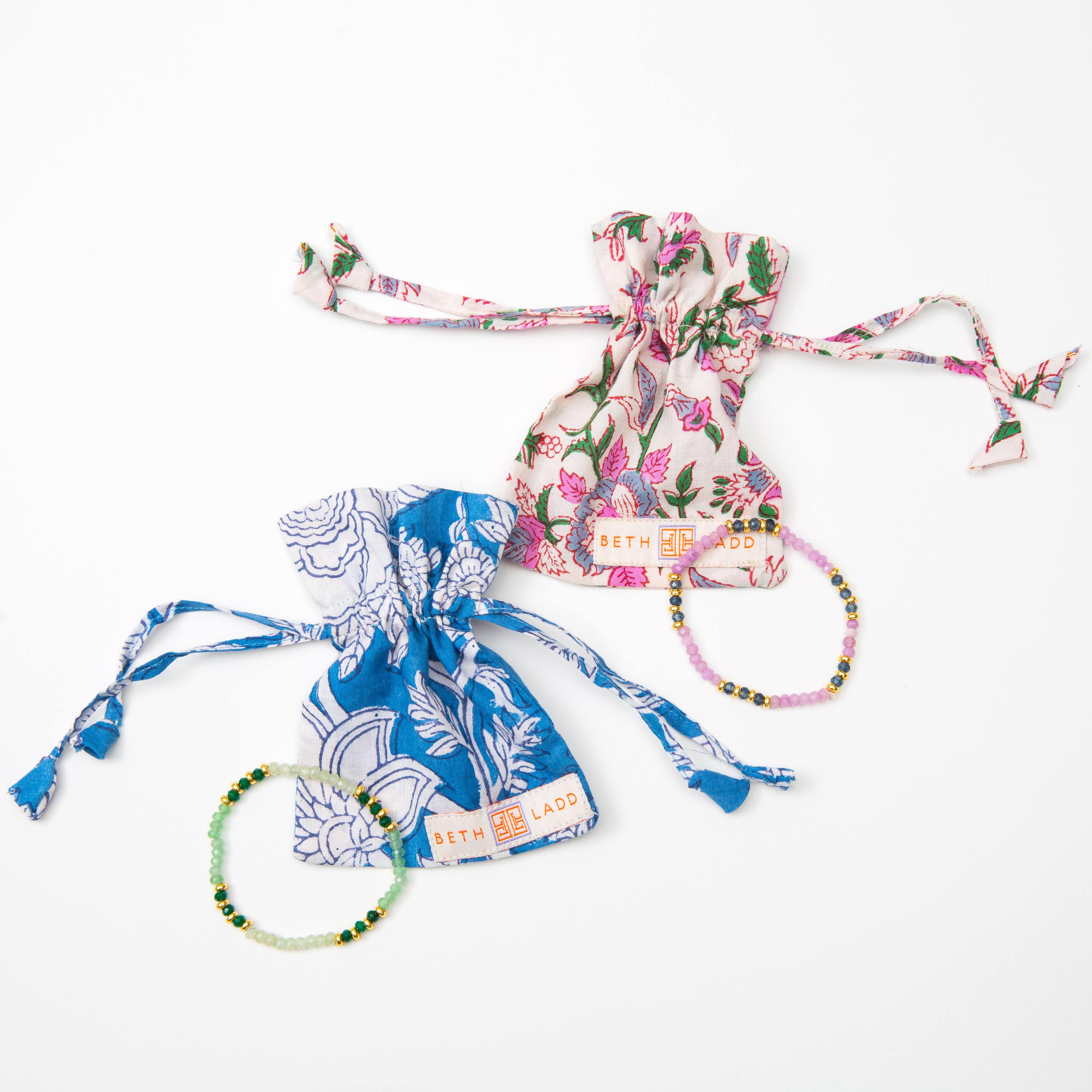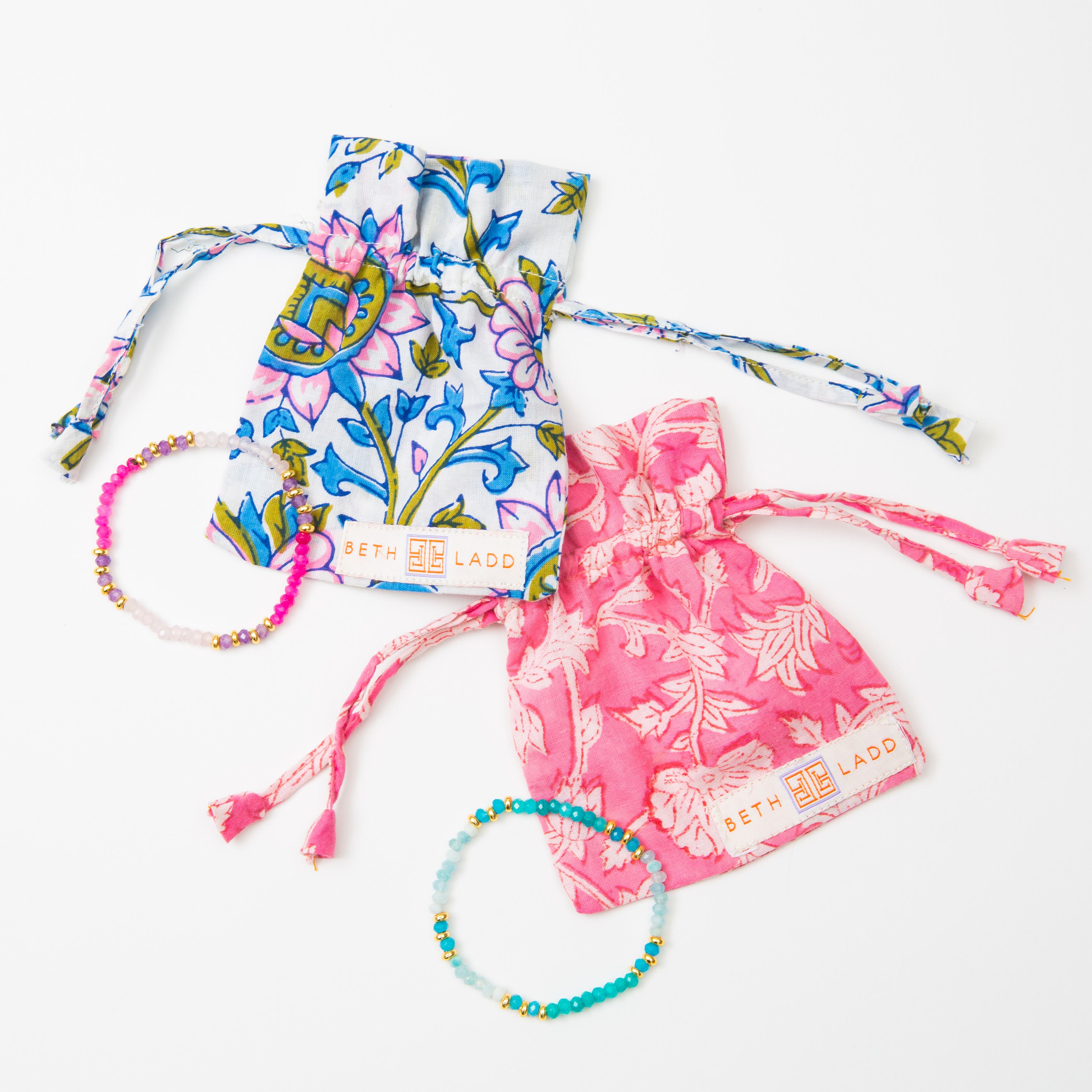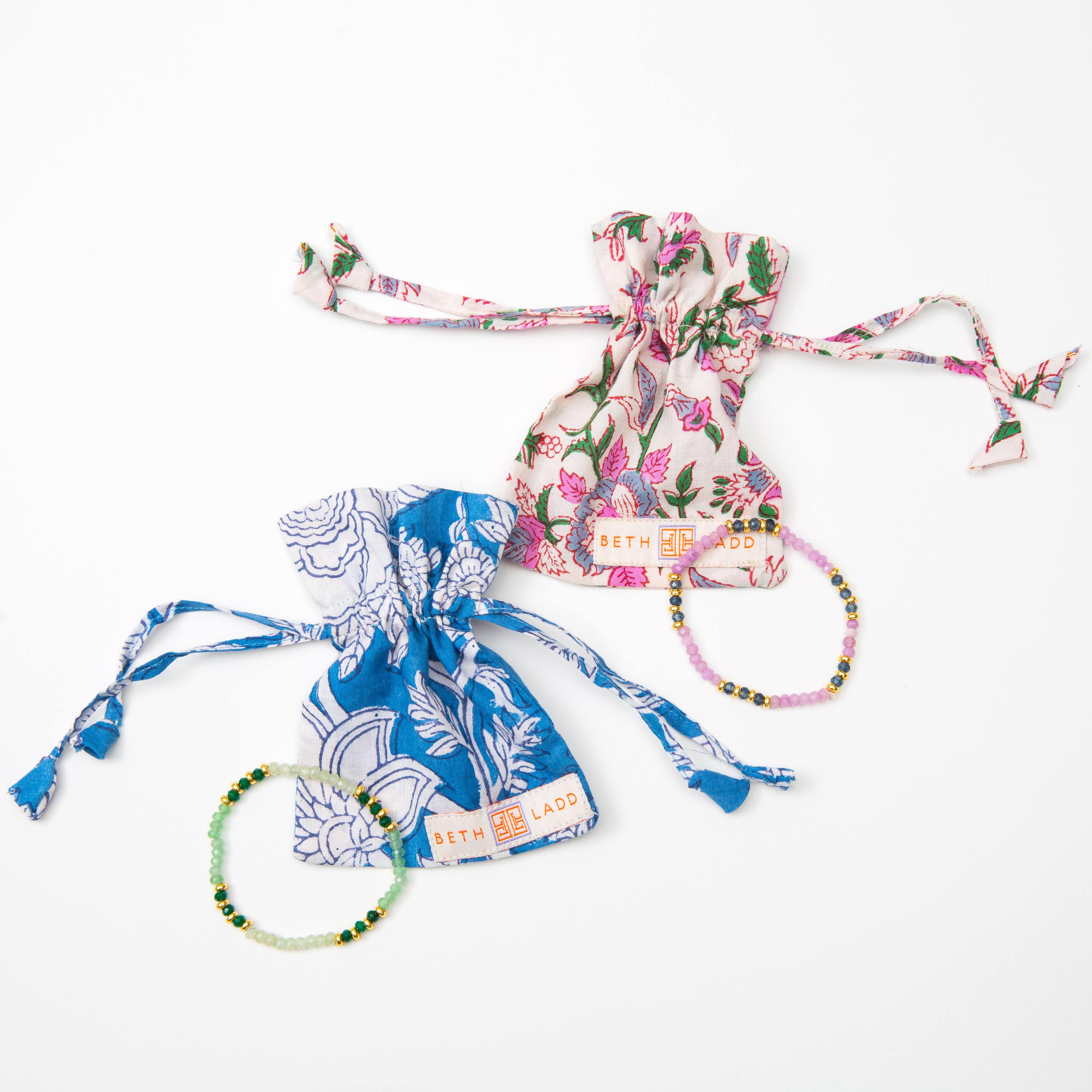 Handmade Gemstone Bracelet
We are so excited to launch these beautiful bracelets! Like all of our pieces, they are handmade in India. These bracelets are made of gemstones with gold plated beads. 

Please note that bracelets are sold individually. If you purchase three or more, they will come with a small hand block printed pouch for safekeeping.
One size available - approximately 7.25" diameter.