LAST FEW DAYS OF SALE! Use code HOLIDAY20 for 20% off sitewide! Please Note: Custom orders must be placed by November 29th in order to arrive by Christmas.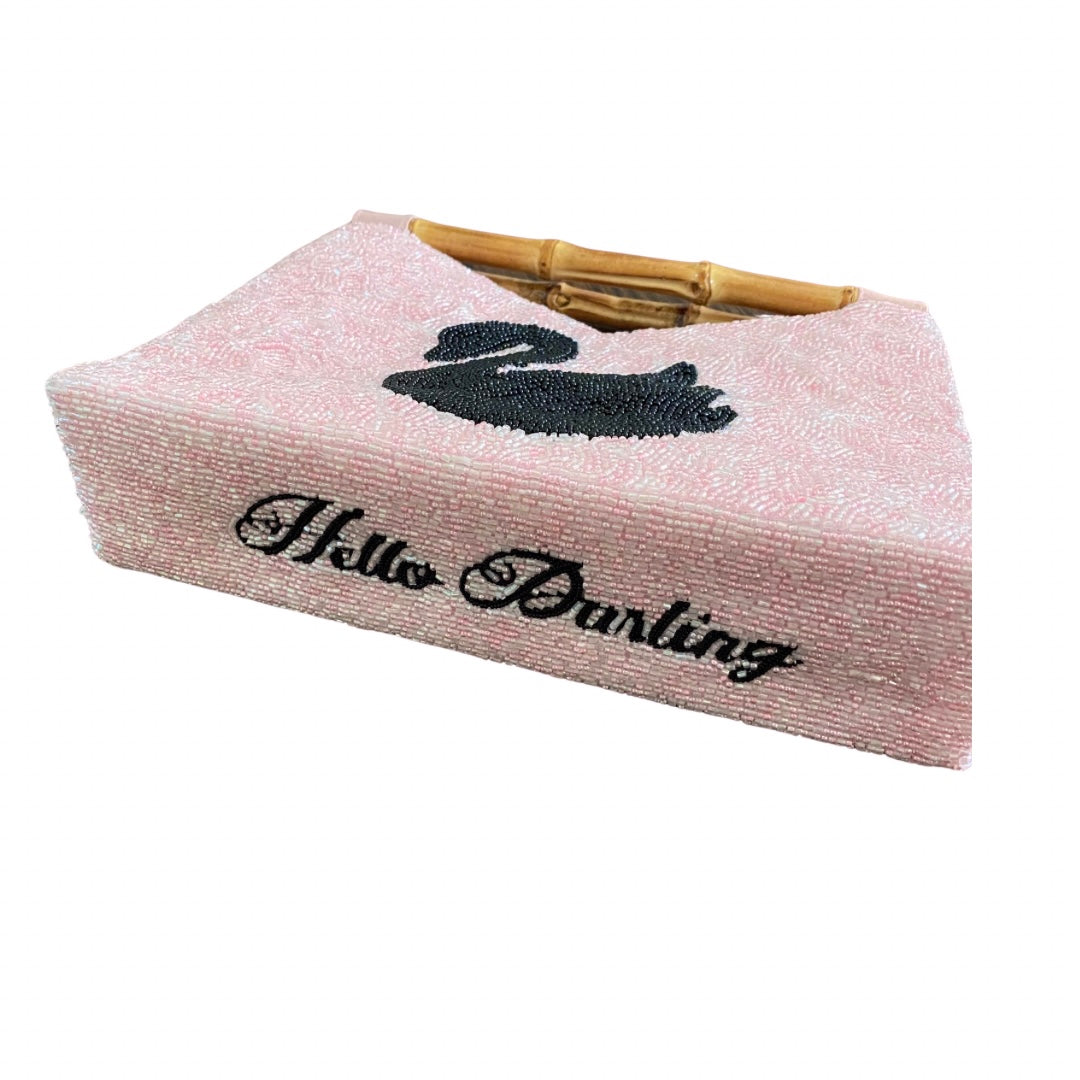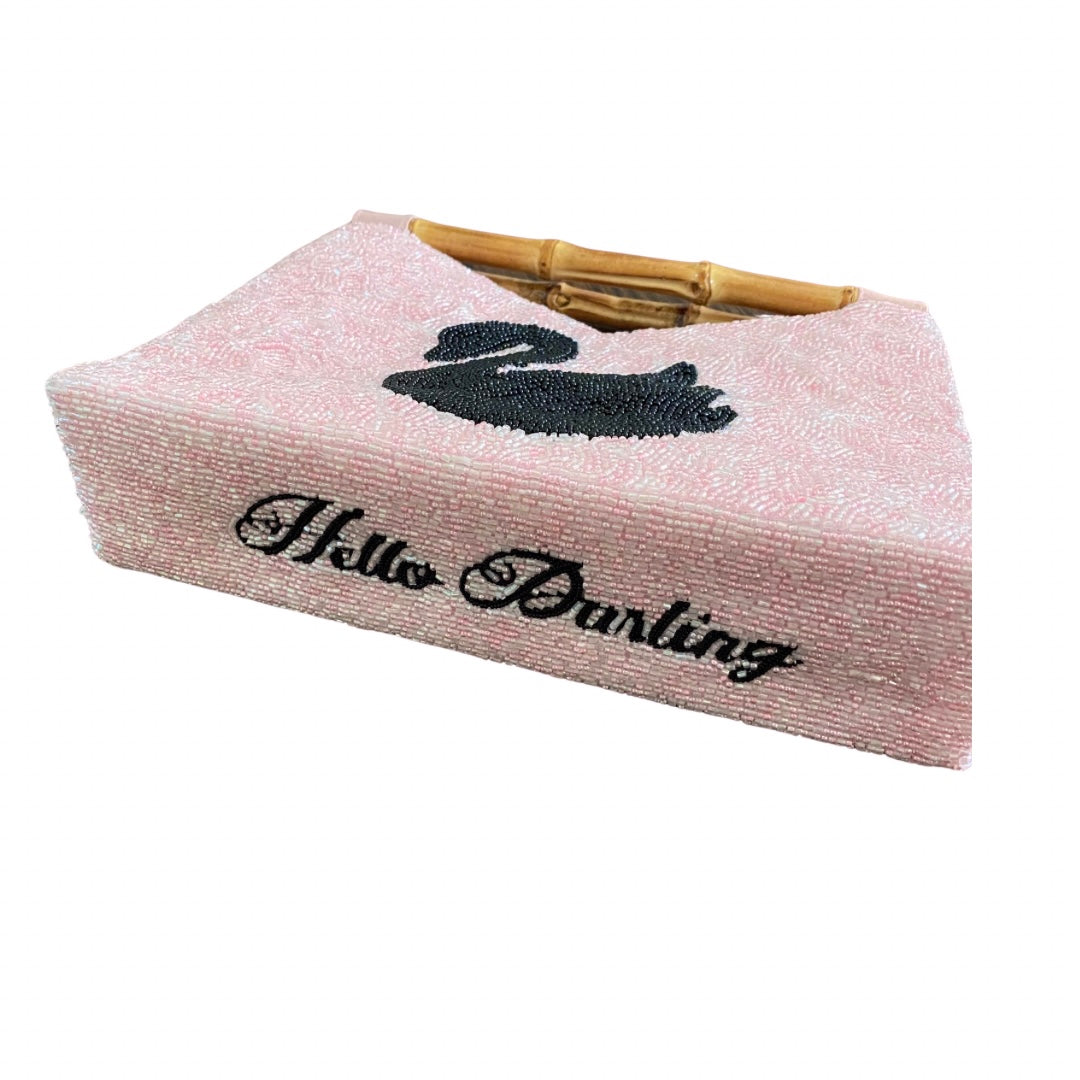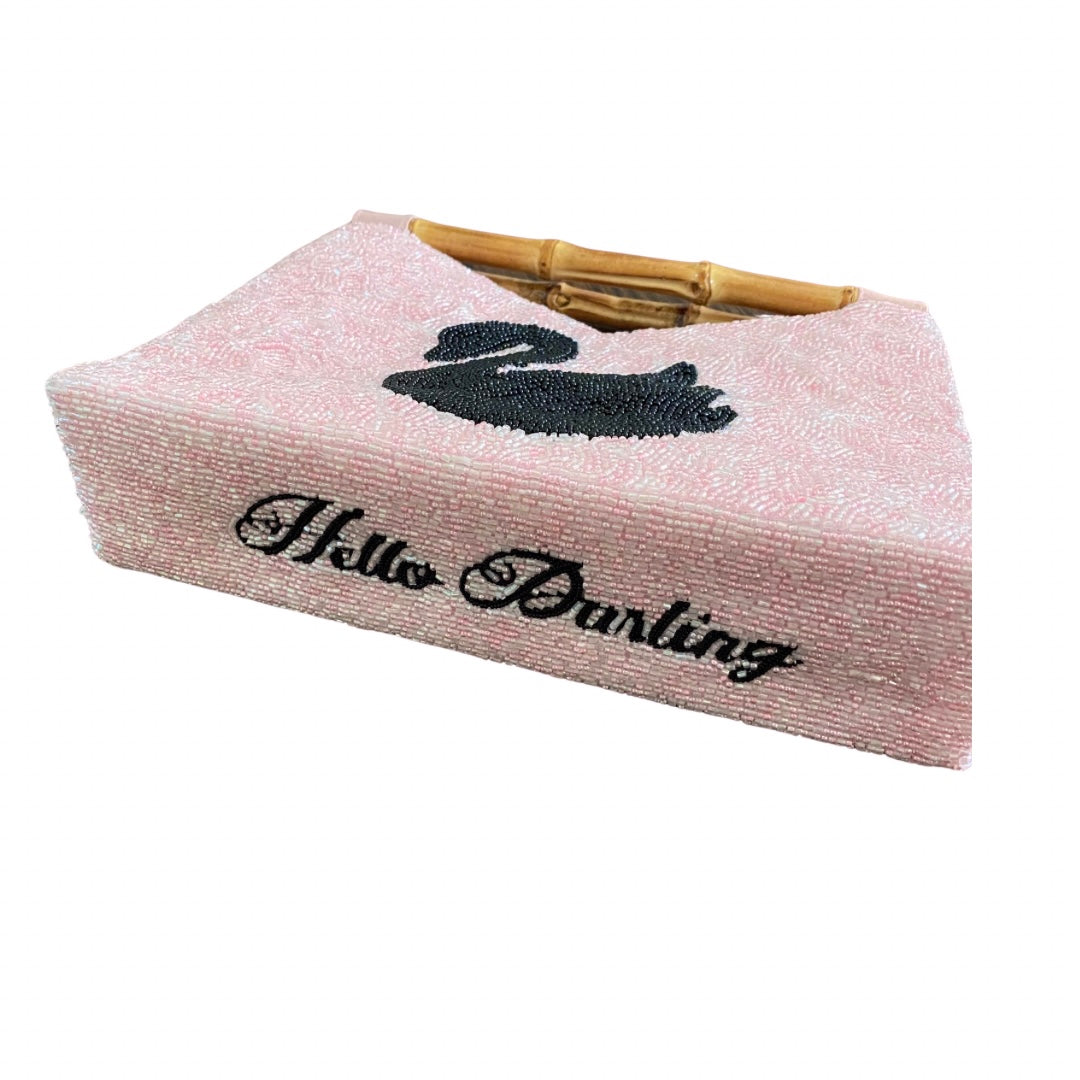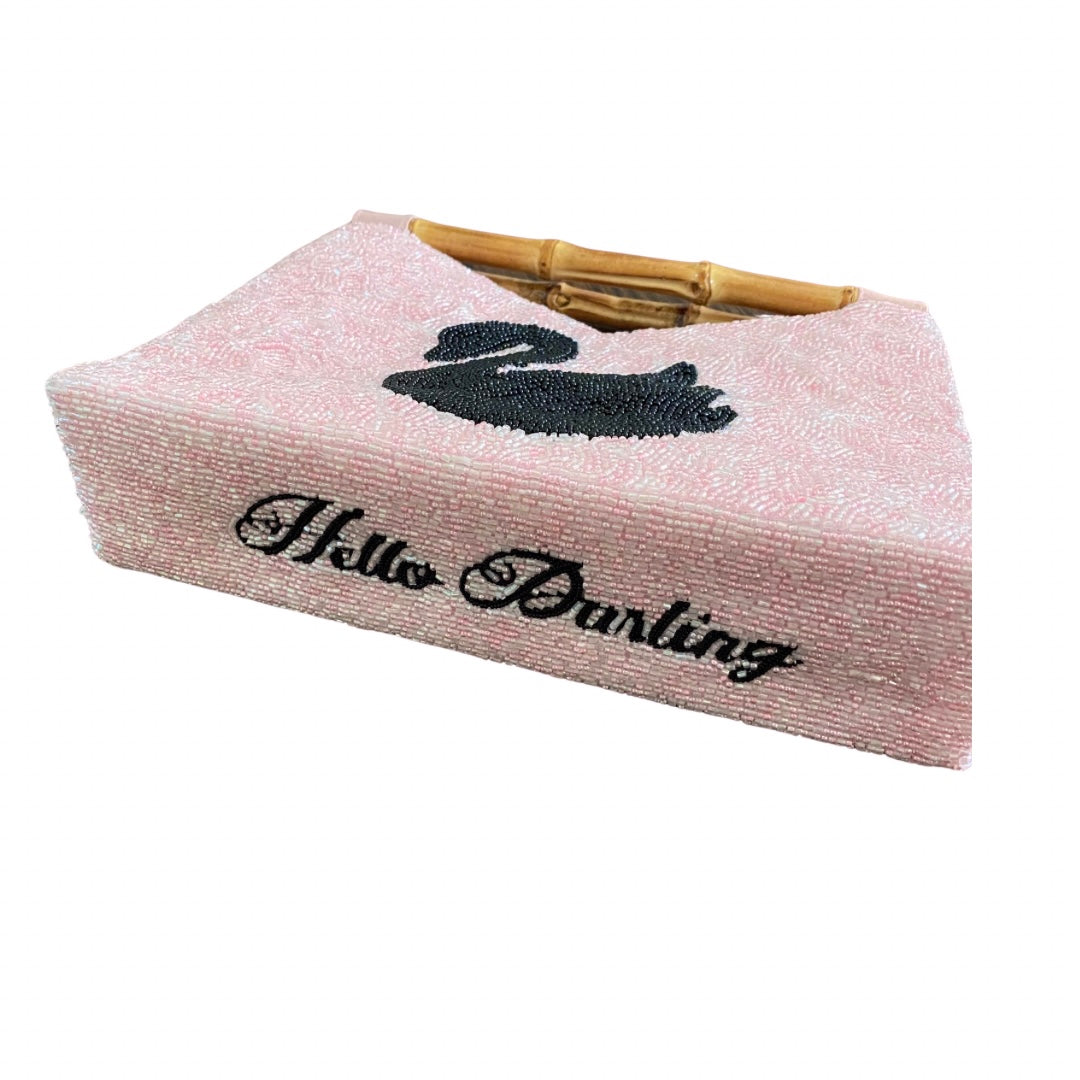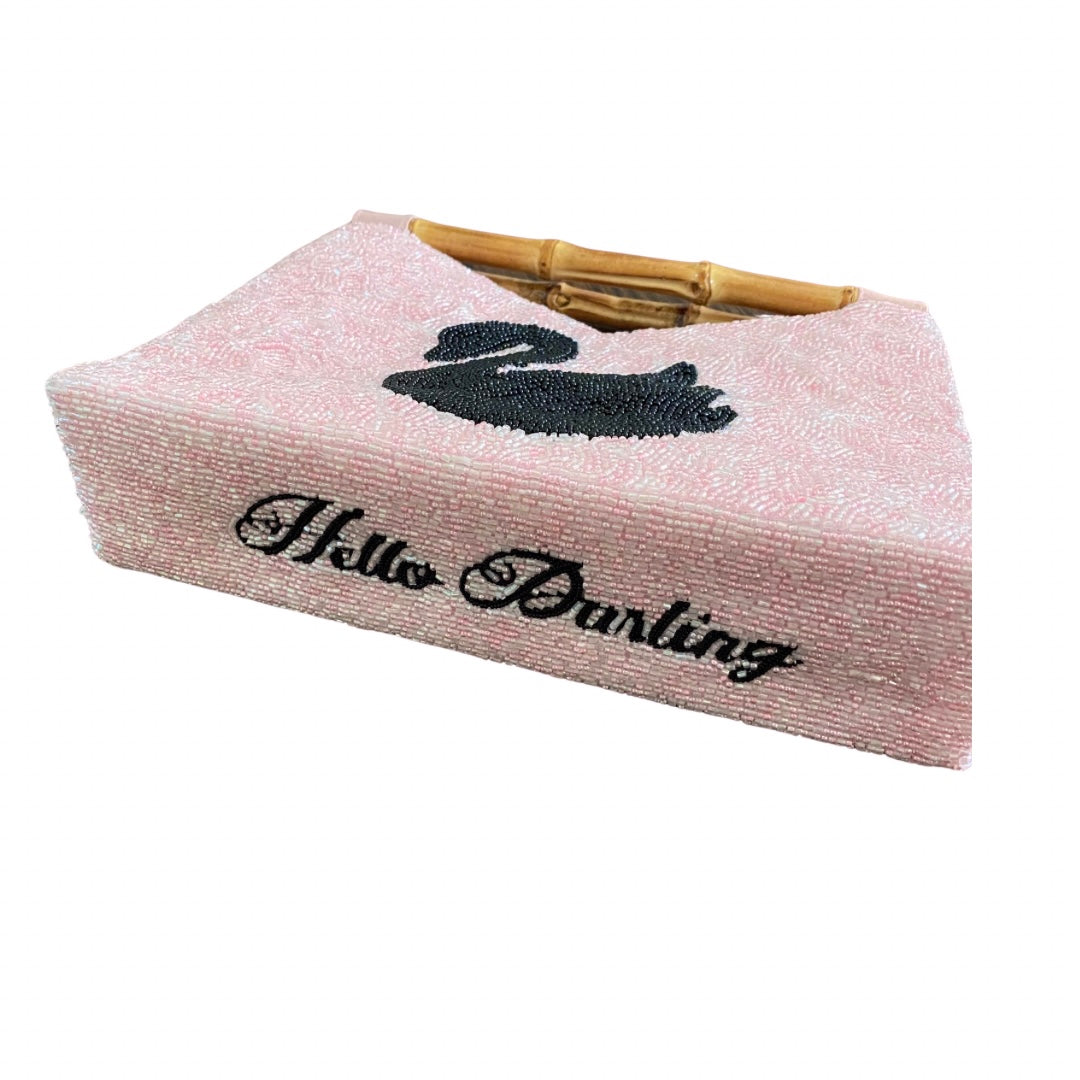 Swan Beaded Bag with Bamboo Handle
Sometimes you're in a White Swan mood. Othertimes, you're channeling your inner Black Swan. Why have to choose? This hand-beaded bag has a swan of each hue, so it always matches your mood. The surprise message of "Hello, Darling" scrawled on the bottom is an added delight.

-Kelly Golightly
Approximately 10" W x 7" H x 2" D. This bag will hold a large iPhone plus a few other essentials like credit cards, keys and lipstick! Handmade in India exclusively for Beth Ladd Collections and Kelly Golightly.